Rdio rolls out improved "smarter" Stations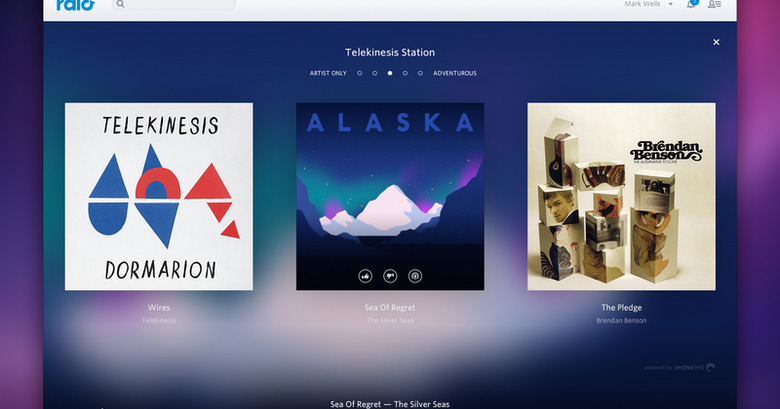 Rdio has been rolling out fairly regular updates to its system over the summer, having expanded to seven more countries and boosted its family plan offering back in June, for example. Now the Internet radio company has made another update as promised, improving its Stations with "smarter" functionality and more customization options. The change is already live.
The new Stations are tailored to the specific user, and new stations can be browsed by clicking "Stations" on the left-side menu, as well as a "You FM" feature. You FM features songs and artists selected based on the user's listening habits. There are up to 10 radio station options, and a station can be created based on a genre, artist, or song.
You FM works using The Echo Nest and Taste Profiling tech, which looks at voting history, listening history, likes on Facebook, followers on Twitter, and other similar data to select tailored content. In addition, the music player has been updated, and now offers (from within the player) voting on songs, as well as changing stations based on a sound or track.
As part of the design switch up, stations have been brought to the front and simplified, allowing for easier access to stations and such. Stations can also be selected based on social friends' listening data, or based on a single friend under "People." The new features and changes are available cross Web, Android, and iOS.
This is a continuation of a set of features that Rdio rolled out in May, a change that brought with it a refreshed user interface. At the time, the Internet radio company had promised that it was the first of multiple updates, a promise it has kept up with. You can find out other Rdio info by hitting up the timeline below.
SOURCE: Rdio