Rdio launches new curated stations in response to Apple's Beats 1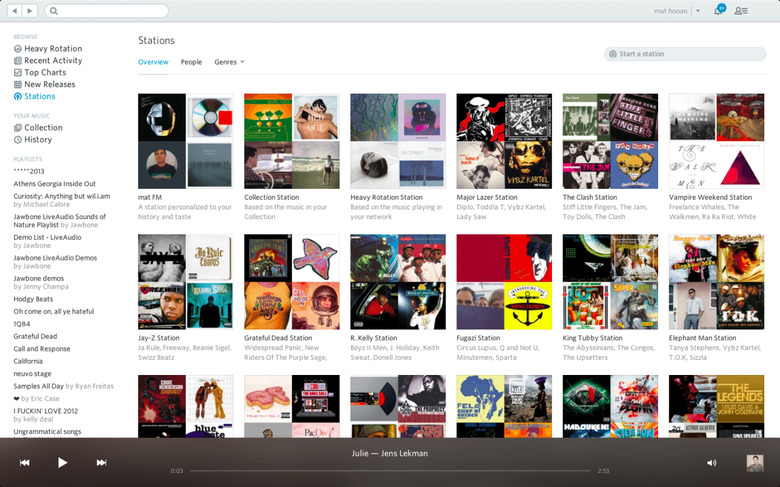 With the recently launched Apple Music and its curated radio station Beats 1 drawing attention from rival streaming services like Spotify, Rdio isn't wasting any time in firing back. The service has announced a number of new curated radio stations that offer more human-selected tunes. Rdio says it is collaborating with both influencers and record labels, along with more stations available to a wider range of countries around the globe.
New stations have been added to the US, Canada, and the UK, countries that already had curated stations since March. But the new markets that can now listen include Australia, Mexico, Brazil, India, Singapore, Malaysia, Thailand, Philippines, Indonesia, and Hong Kong. Rdio says its new stations are available on the free, unlimited, and select subscription tiers.
The old "Tastemakers" section has been replaced by the new "Influencers" stations, which will play hand-selected songs from individuals and groups that collaborate with Rdio's own music teams. Both these new influencers and record label stations are found in the "Stations" section of Rdio.
The new labels participating in the curation include jazz label Blue Note, Glassnote Records, James Murphy's DFA Records, XL Recordings, and Burger Records. These join the labels that became available earlier this year, including Def Jam, Warner Music Nashville, Domino Recording Company, and Sub Pop.
VIA Venture Beat