Rdio improves music discovery with first round of new features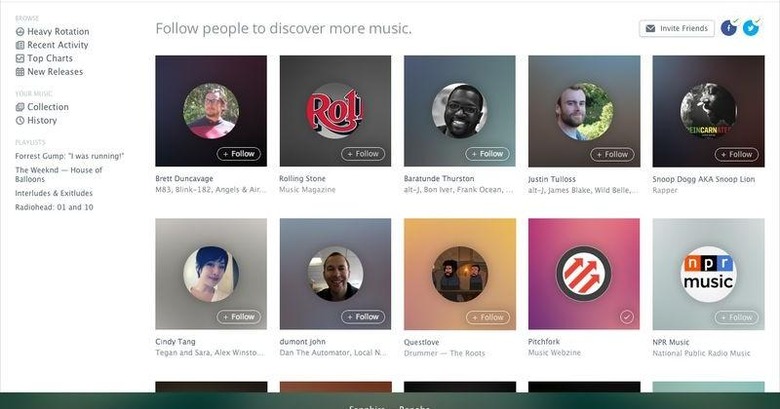 Back in November, Rdio rolled out updated iOS and Android apps featuring a refreshed user interface that is cleaner than the previous offering. A couple months later, the music streaming service unveiled free streaming in several countries. Now the company has announced the first of what is suggested to be multiple updates, adding features and improvements users have been asking for.
Rdio doesn't say how many updates it has planned, nor when we can expect to see the next batch. It does walk us through the four changes that users will see, however, with the announcement stating that some users of the Web and desktop apps could already be seeing the new features. First among them is one tailored towards new listeners, who will now be presented with other Rdio users among their friends
The friends are found based on the new user's Twitter and Facebook accounts, assuming they're connected to the user's account. In line with both this improved social push and the updated iOS and Android apps we mentioned above, users will be presented with a change that Rdio calls a "curated list" of friend recommendations, influencers it feels you should follow, and "hand-picked" music artists.
A personalized station has been added to the streaming service called AutoPlay, which finds and presents music that is based on the previous song you listened to, helping users discover new music and reduce the amount of time spent hunting for music that suits your tastes. There's also a new Start Station button to launch a new station based on the song currently being listened to.
One particularly hotly requested feature has also been added – thumbs up and thumbs down. It doesn't matter if the user is listening to the AutoPlay station, a song-based station, or an artist-based station, each can be "taught" about your individual preferences using the news thumbs up and thumbs down feature. All of this is accompanied by a new player, which features what Rdio calls a "visually-evolving listening experience."
SOURCE: Rdio