Rdio drops Echo Nest following Spotify acquisition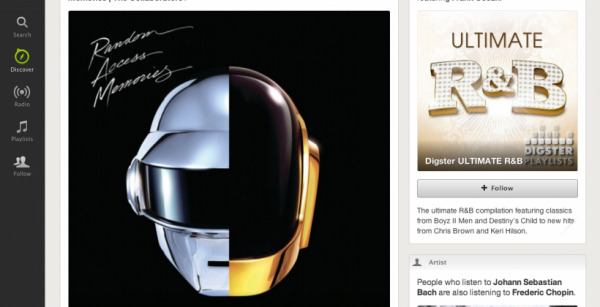 Last week, Spotify revealed that it will be acquiring The Echo Nest, a music-centric service that offers content curation and more. While Spotify has big plans for the new purchase, it spelled bad news for Rdio, which has revealed it will be dropping the company, doing so out of a desire not to share data with its competitor.
Spotify's Discover section will be powered by The Echo Nest's technology, hopefully serving as a boon to the prediction and suggestion aspect of the music streaming service. Spotify's CEO stated at the time of announcement that the acquisition will "make a big leap forward".
The Echo Nest will keep up its independent operation, and no changes to its API's availability will happen. iHeartRadio and SpotOn are among some of the other services that use Echo Nest, but soon Rdio will be subtracted from them, according to the company's chief executive.
Rdio CEO Anthony Bay talked about the matter in an interview with CNBC, saying: "As far as we are concerned, they were a good partner, but we have other good partners and we'll move on. We, probably like most people, have multiple sources of data that we use. So we will stop using that source of data and use other sources."
SOURCE: CNBC