Razer's Project Fiona concept brings PC gaming to the tablet world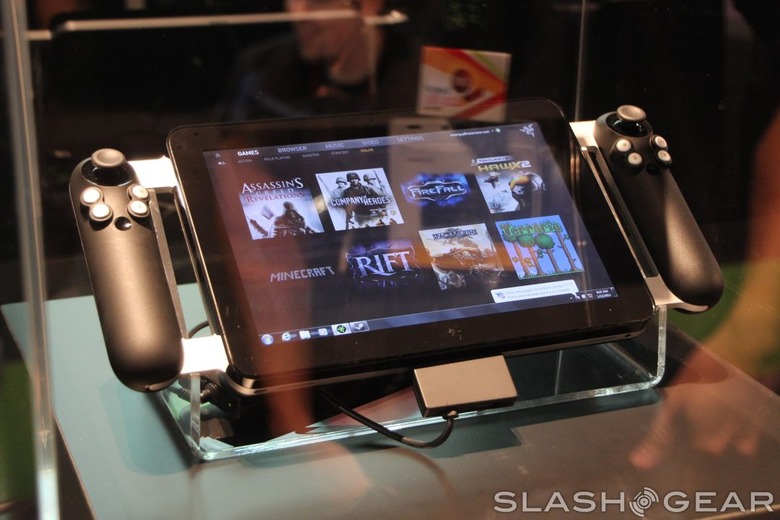 We heard about an ambitious new project from the gaming experts at Razer even before CES started, but a staggered release kept us away from their ostentatious booth until now. The "Project Fiona" concept device is a full x86 Windows 7 computer squeezed into a tablet device. Two things make Fiona unique: one, it's a tablet built wit the PC horsepower for serious modern gaming, and two, its unique control mechanism pairs physical buttons and triggers with a full touchscreen.
Those handles you see on the side aren't just for show – they're mounted into the Fiona via a metal frame, with space between the handles and the primary hardware unit for your fingers. Controls consist of dual analog sticks on both sides, four action buttons and two trigger buttons, effectively replicating console controls. The hardware on display is unfinished and under glass – Razer says' they'll evaluate their customers' response and decide whether to bring it to market sometime this year.
Details on the hardware are sketchy: the machine runs on an i7 processor, but a Razer representative wouldn't elaborate on what kind of GPU it was running. However, he did say that they've been working with Intel on the project for month,s which leads me to believe that it might just be using a next-generation version of Intel's integrated graphics. At the Ultrabook presentation just before CES, Intel teased massive gaming improvements on its ultra-low voltage processor. For the record, this is pure speculation.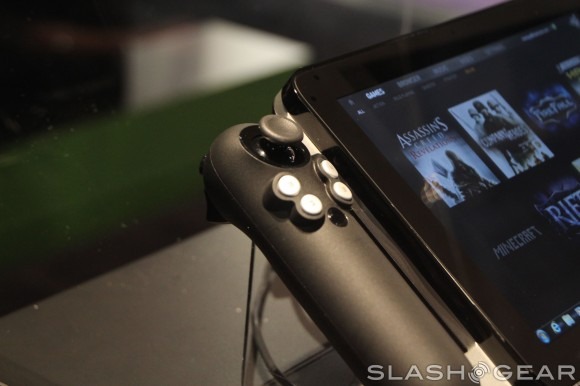 Razer will include its own Steam-style game manager, but since the Fiona runs Windows (or any x86-based operating system, really) you can load up anything you want. The demonstration unit wasn't running anything special, but a representative said that it worked great with The Elder Scrolls V: Skyrim, a recent and relatively intense game. Razer doesn't know if it will bring Fiona to market or not, but if it chooses to do so, it could hit in late 2012 or early 2013.