Razer's newest gaming combo are so customizable it's confusing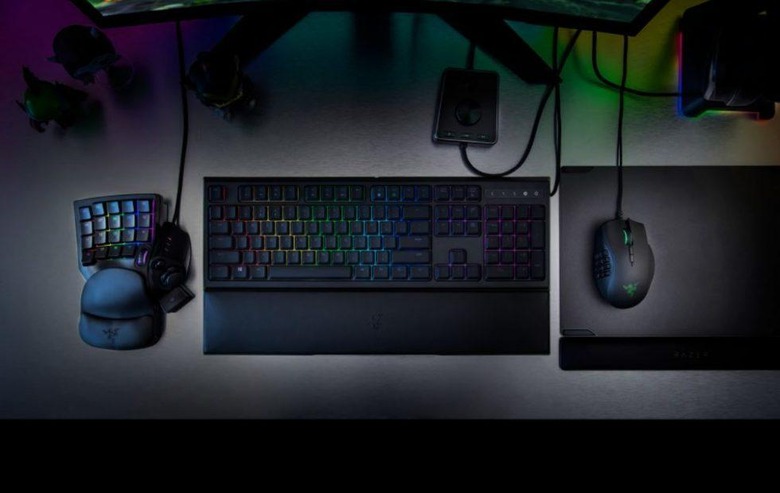 Today Razer announced a new customizable mouse and keypad that appear to go hand-in-hand (excuse the pun). The Razer Naga Trinity will be the ninth iteration in the long-running Naga line of gaming mice, and it's got a few features aimed directly at enthusiast gamers. The Razer Tartarus V2 gaming keypad, on the other hand, looks to extend the capabilities of those who play hotkey-intensive games, such as MMOs and even some MOBAs.
One of the key aspects of the Razer Naga Trinity is the fact it features swappable side plates. With these side plates, you can ensure that you have as many keys as you need for the game you're playing. There's a plate that features the traditional Naga 12-key layout – good for use in games like World of Warcraft – while a second keyplate features a ring of of seven buttons and is more suited for use in games like League of Legends or Diablo 3.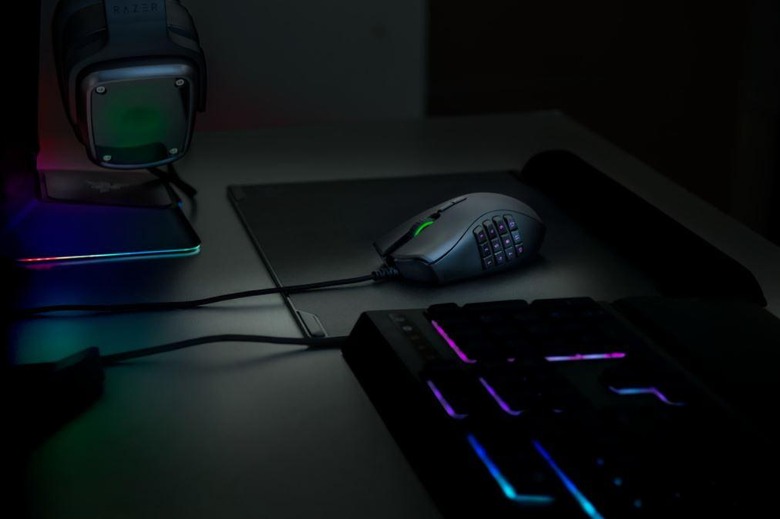 Finally, the third plate merely features two additional buttons and is geared toward general use or for games like first-person shooters, where the number of buttons you have isn't quite as important. Razer says that when using the 12-key side plate, you'll have 19 programmable keys on your mouse alone, which is pretty a pretty impressive key count on a device that small. Finally, Razer says that the Naga Trinity will offer a 16,000 DPI optical sensor and 450 IPS that should both lend to accuracy while gaming.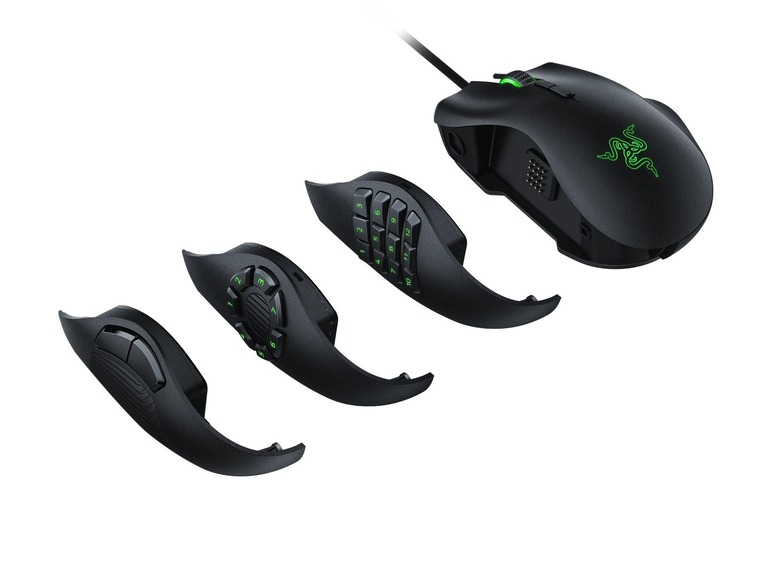 The Naga Trinity isn't the only device getting outfitted with more keys than its predecessors. The same is true for the Tartarus V2, which has seven more keys than the model that came before it, bringing the total up to 32. The Tartarus V2 also features an 8-way thumbpad and a 3-way scroll wheel, allowing you to control your character's movement without having to jump back to your keyboard.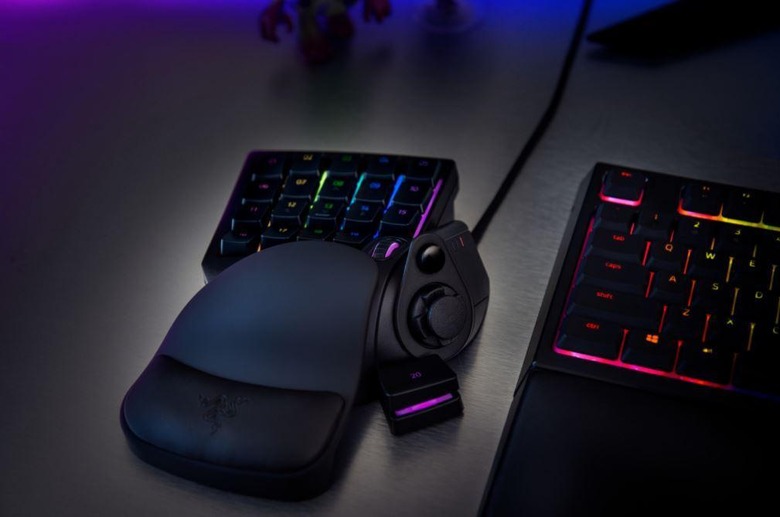 You can even double up on the number of commands by using Razer Hypershift, which allows you to create a set of macro profiles and shortcuts that can be "layered" on top of your standard settings. Of course, both of these devices support Razer Chroma, but at this point, we wouldn't expect any Razer product to launch without such support. Both of these accessories are launching in Q4 and will be available on the Razer Store, with the Naga Trinity at a $99.99 price point and the Tartarus V2 at a $79.99 one.