Razer Tiamat headsets V2 include directional audio and pretty lights!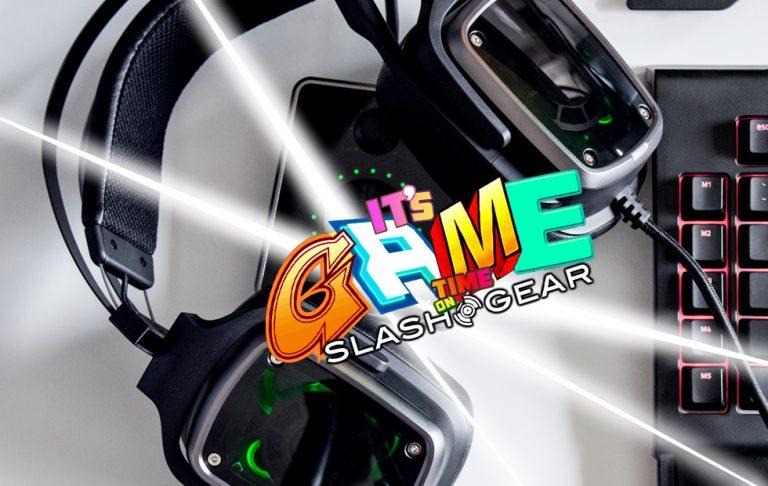 Two new headsets have been revealed by Razer with a similar look, but very different aims – one for hardcore PC gamers, the other for cross-platform play. Both go by the name Tiamat, and both are made for heavy-duty audio and comfort. Tiamat headsets come in 7.1 V2 and 2.2 V2 editions, the former coming with a higher price tag and more features, the latter coming with a slightly more basic set of features for a lower price.
"Today's games use positional audio extensively, so being able to hear which direction footsteps or shots are coming from is crucial to winning," said Razer co-founder and CEO Min-Liang Tan. "With five drivers per ear-cup, the Razer Tiamat 7.1 V2 gives gamers pinpoint audio accuracy whether they're playing intense FPS matches or just want to lose themselves in massive soundscapes to bring their games to life."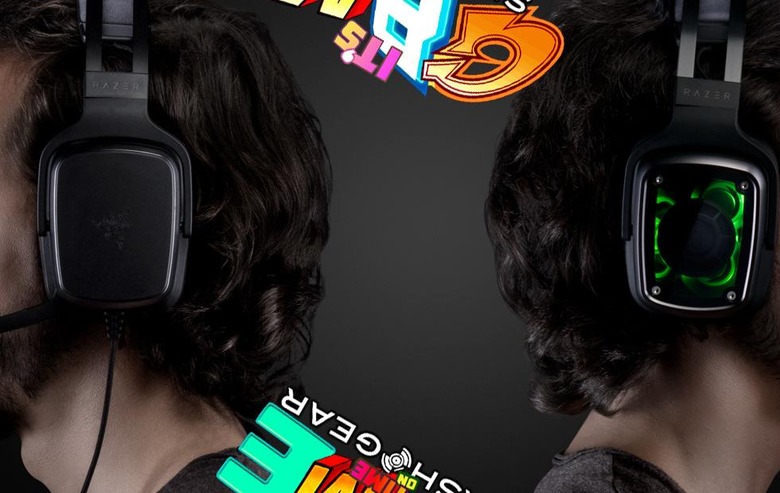 Two headsets, one name: Razer Tiamat 2.2 V2 and Razer Tiamat 7.1 V2. The 2.2 model works with an in-line remote as well as an extension/splitter cable for compatibility with multiple devices. This headset is made to roll with PC, Mac, consoles, and mobile devices.
The Razer Tiamat 7.1 V2 has a 40mm subwoofer in each cup, 30mm front (L/R) and center drivers, and 20mm rear and side sound drivers. That means directional audio is in full effect. This new Tiamat 7.1 has an Audio Control unit with a volume knob and toggles. This includes toggles between 7.1 surround sound and 2.0 stereo audio as well as headphones / external speakers – if the user has external desktop speakers, of course.
For the first time, the Razer Tiamat 7.1 V2 includes Razer Chroma lights. Embedded within each earcup (outward facing) is a set of lights that allow the user to sync with the rest of their Razer Chroma devices. The Audio Control Unit also includes Razer Chroma lights, and can also sync with other Razer Chroma devices through Razer Synapse.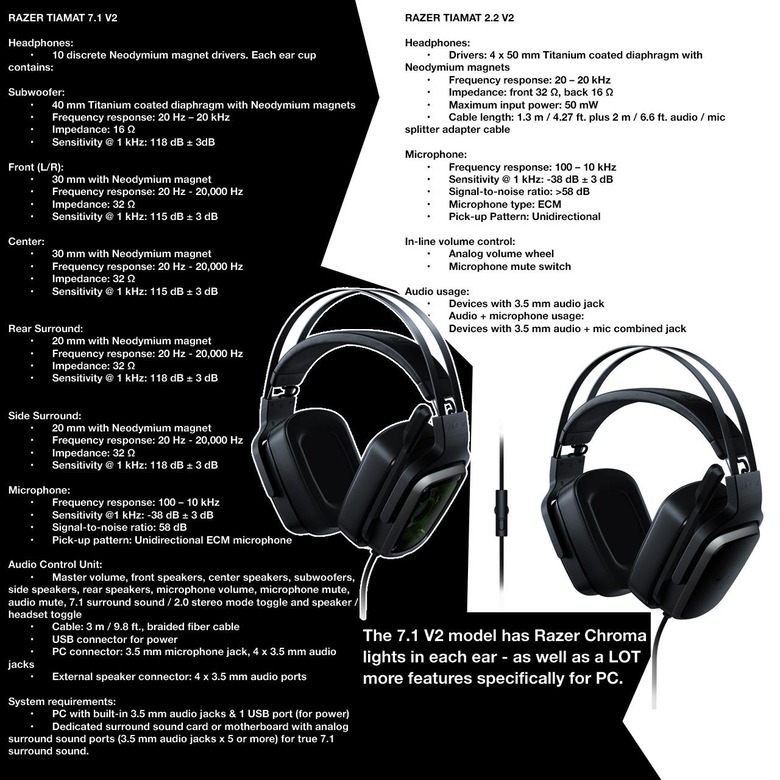 The Razer Tiamat 2.2 V2 will cost US$129.99/ €139.99 and will be available on the 25th of July, 2017 from Razer online. The Razer Tiamat 7.1 V2 will cost US$199.99/ €239.99 and will also be available on July 25th, 2017 from Razer online. Above you'll see full specifications for both models side-by-side.