Razer takes requests for a new left-handed mouse for gaming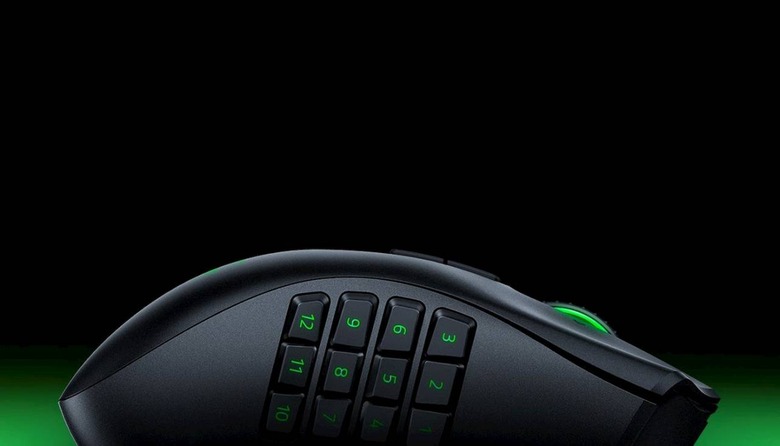 At the tail end of last month, Razer announced plans to produce a left-handed variant of its Naga gaming mouse. Finding gaming mice dedicated to the lefties of the world can be a challenge sometimes, and that's especially true if you're looking for a mouse with a large number of hotkeys like the Naga. However, Razer makes it clear that creating a mouse for a low-demand market – underserved though it may be – is a costly endeavor, so it's asking those interested in buying one to pre-register for the device.
"Thanks to our group of passionate left-handed gamers, we have started work on the Razer Naga: Left-Handed Edition," Razer says on its campaign site. "However, there's still a lot more work to be done and we want to hear from the many others who not only want, but need the device. Share our community clip and help us continue the Razer Naga: Left-Handed Edition. Make this project a success so that left-handed gamers will always be armed with our unfair advantage."
That community clip can be seen above, and features various left-handed gamers – some of whom are disabled and physically can't use a right-handed mouse – who would benefit from something like the Naga. One of the main draws of the Naga is its set of 12 hotkeys that sit under the thumb, allowing users to bind a variety of actions to just their mouse and in some cases remove the need for a keyboard altogether.
That makes the Naga a pretty good choice for MMOs like World of Warcraft or MOBAs like DotA 2 and League of Legends. Razer encourages those who are interested in buying a left-handed Naga to head over to its campaign site (linked above) and submit the form you'll find there.
The form asks for some straightforward information, including your name, email address, whether or not you'd buy more than one mouse, and what you'd primarily use the Naga for. While the left-handed Naga doesn't have a solid release date yet, Razer is planning to launch it at some point in 2020 – assuming, of course, that enough people express interest in buying it once it's out.