Razer Serval Android gaming controller lands on Google Play store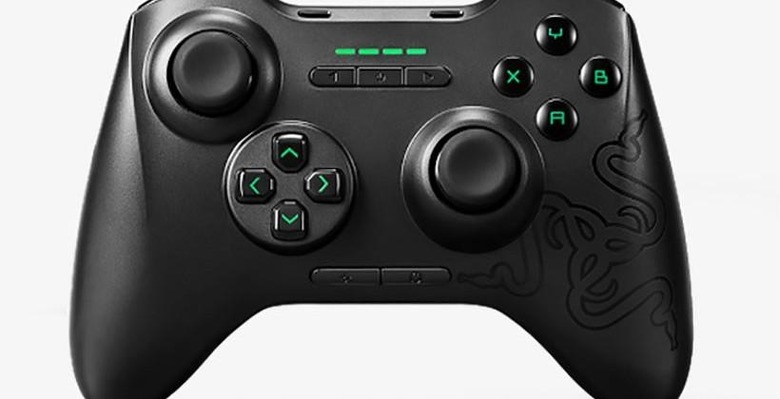 One of the biggest challenges to playing some Android games on your mobile device is that on-screen controls or tilt controls often leave a lot to be desired. Thankfully, there are bunches of different gaming controllers that will connect to your Android device and allow you to use a controller for your favorite games. A new Bluetooth Android gaming controller has landed on the Google Play store from Razer called the Serval.
The controller sells for $79.99 and it is set up very much like the controller for an Xbox game console. The Serval has two analog joysticks and a D-pad along with four buttons on the top right side of the controller.
There are also four buttons on the shoulder with two of them triggers. Razer uses its famous hyper-response action buttons on the controller for precision control from across the room. The controller can be used with the Razer Forge TV console or any Bluetooth Android device.
Razer also fits the Serval with an adjustable phone clip to allow you to secure your smartphone to the controller for console-style gaming on the go. Up to four controllers can be paired to the same mobile device at once for multiplayer action. Google Play offers free shipping on the Serval controller.
SOURCE: Google Play