There's a lot of gaming PC hardware out there aimed at streamers, and today, Razer launched a new microphone that fits well within that category. Say hello to the Razer Seiren Emote a new microphone that comes with a dedicated 8×8 LED display that showcases various emoticons. If there was ever a microphone that fit stream culture perfectly, it's probably this one.
That LED display is powered by what Razer calls its "Emote Engine," which "synchronizes emoticon responses to on-stream audience interaction." So, you can integrate the Seiren Emote with your streaming set up and have it display certain emoticons when someone subscribes, donates, or follows. It sounds like you can also trigger emoticons through specific chat messages as well, perhaps as something of an Easter egg for your regular viewers.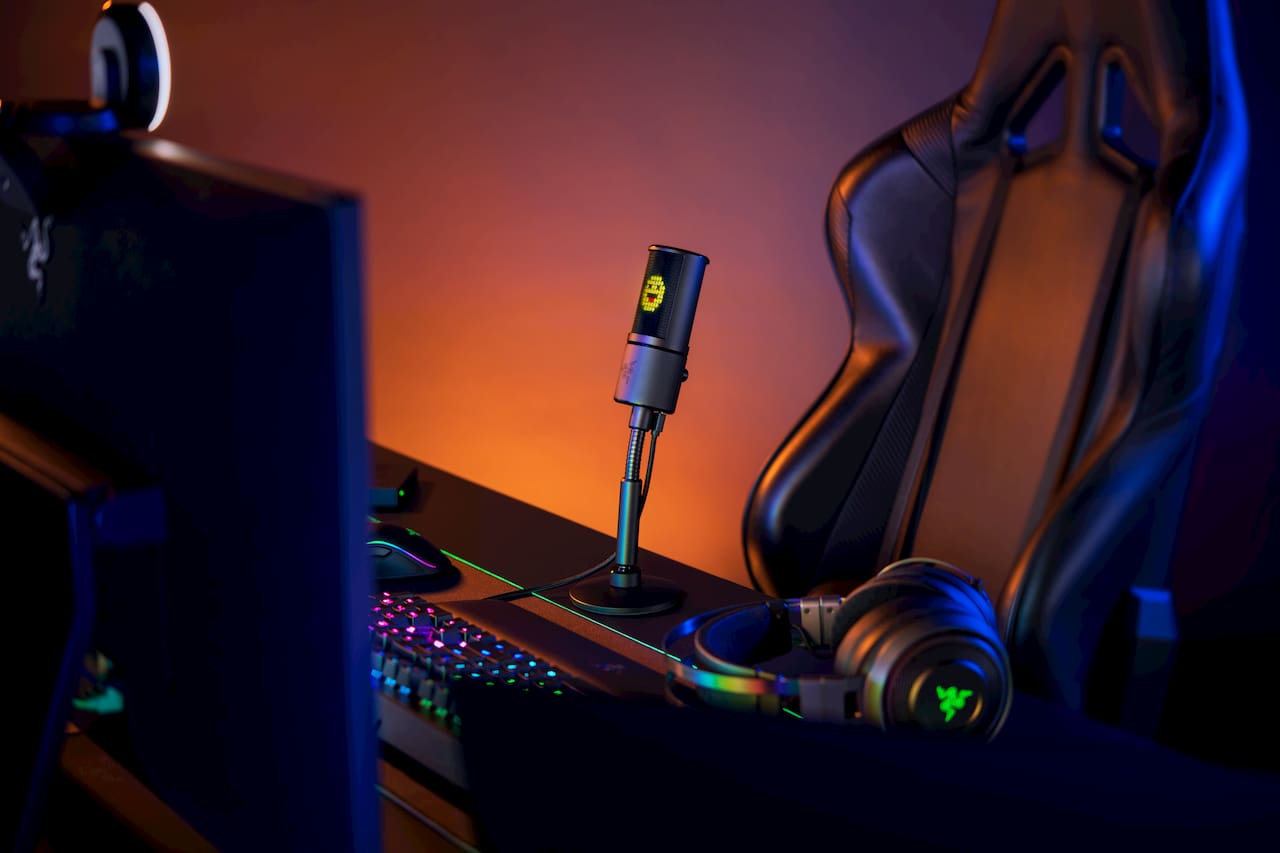 Razer says that Seiren Emote ships with 100 static and animated presets, though streamers can also create their own custom emoticons using the company's Streamer Companion App. That app is where you'll also set your emoticon triggers, so if you pick up this mic, it sounds like you'll be spending a fair amount of time in the app tweaking settings.
As far as the microphone itself is concerned, Razer says that it utilizes a hyper-cardioid pickup pattern to reduce background noise more than traditional cardioid mics. The microphone also features a built-in shock mount, which is more or less a necessity for streamers who don't want to bug their viewers with bumps as they play.
The Seiren Emote will be available on Razer's website and through authorized resellers beginning sometime in Q4 2019. We're not sure how popular an emoticon microphone will end up being with streamers, especially with the Seiren Emote's price tag of $179.99. Still, given Twitch's heavy focus on emotes, there's probably an audience for this out there somewhere.