Razer Seiren digital mic features studio quality with USB connectivity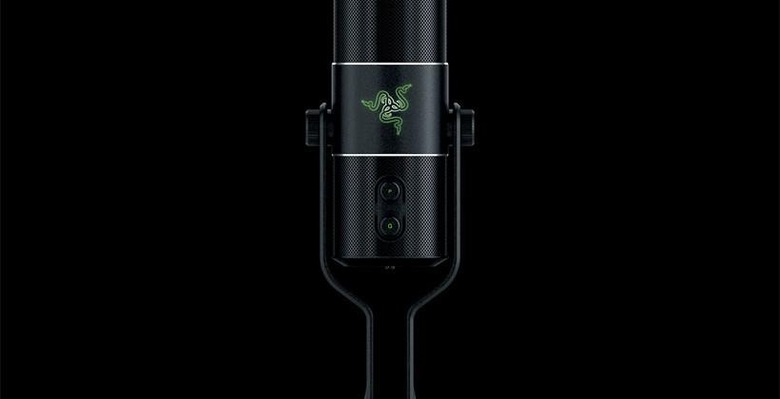 Razer has rolled out a new USB microphone for folks who like to record audio for music or podcasts on their computer. The microphone is called the Razer Seiren and it promises studio grade recording quality. The mic has a multi-pattern USB digital connection that supports four recording configurations and uses three custom-tuned 14mm condenser capsules.
Razer says that the result is a digital microphone that works as well for professional musicians as it does for those who stream content and make YouTube videos. The four recording patterns supported by the Seiren include Cardiod, Stereo, Bidirectional, and Omnidirectional.
The four modes are accessed by turning the main knob. An integrated headphone amp lets the user hear real time recording to ensure that what they hear is what they get when recording. Controls are built in for headphone volume and mic gain.
Sample rate is 192kHz with a bit rate of 24-bit. Frequency response is 20Hz-20 kHz with sensitivity of 4.5mV. Impedance is 16 ohms with power output of 130 mW RMS. Razer is shipping the siren this month for $179.99 with accessories for mounting and filtering selling for $49.99 each. A pro pack with the mic and all accessories is $229.99.