Razer Salmosa is indeed nearing the speed of light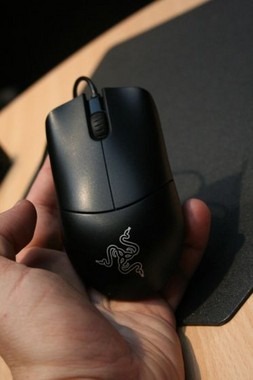 The response time on this mouse is 1ms, that's one millisecond, a speed at which the mouse could not be controlled by a human being. Even better yet, the DPI is extremely high at 1800 dots per inch.
Those two facts combined mean this $35 gaming mouse will not only move very, very fast, but will also move with an extreme amount of precision. The only downside to owning one of these mice is that you'll no longer be able to blame your piss poor gaming performance on slow hardware.
I am sure you'll find something else to blame it on, but we'll all know the truth. Its due out in August and will cost you roughly $35.
[via CrunchGear]