Razer Ripsaw Is A Game Capture Card For ALL Your Devices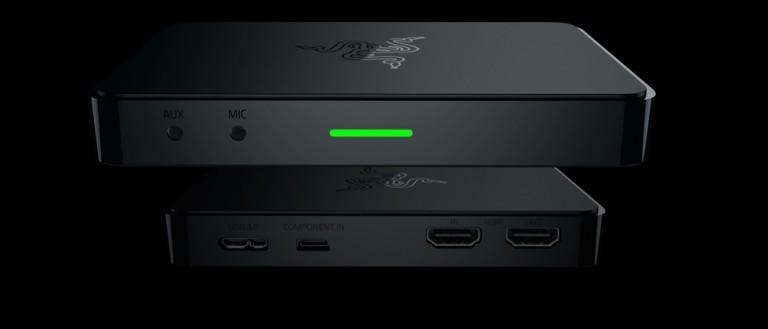 Well, MOST of your devices, that is to say, will be able to stream content through the Razer Ripsaw. This is a game capture device – a box with ports – that is made to work with your PC, Xbox One, PlayStation 4, or Nintendo Wii U. You can also use the box to stream content from a Razer Forge TV or an older console – like the PlayStation 3 or Xbox 360. Razer Ripsaw has component cables for the whole lot in the box.
This box connects to your device using USB 3.0. They suggest that your game footage will be captured "as uncompressed raw data" and will stream it all with "near-to-zero latency" using USB 3.0. "No screen tearing, no artifacts, just ultra-smooth streaming."
With the tech Razer has jammed within this box, users will be able to "broadcast to popular streaming platforms in crisp clear 1080p at up to 60fps."
Users will be able to plug in a secondary music source with a front-facing AUX port, and mix in live mic-friendly audio with a front-facing mic port.
System requirements
Windows 10/8.1/7 (64/32 bit)
USB 3.0 powered
CPU: Desktop – Intel Core i5-4440 3.10GHz or above
Laptop – Intel Core i7-4810MQ or above
Graphics card: Desktop – NVIDIA GeForce GTX 660 and above
Laptop – NVIDIA GeForce GTX870M and above
Memory: 4GB minimum (8GB recommended)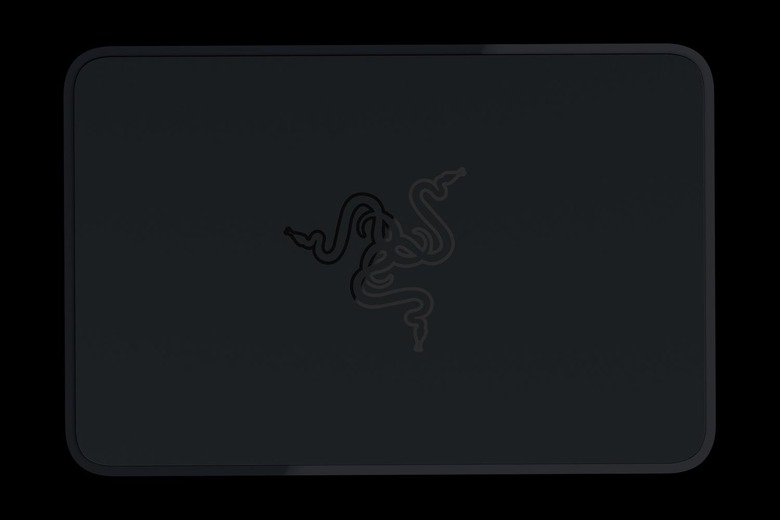 Technical specifications
Interface: USB 3.0 only
Video input: Digital – HDMI / Analog – Component
Audio input: Digital – HDMI / Analog – RCA L/R
Audio mix-in input: 3.5 mm mic-in / 3.5 mm aux-in
Video output: HDMI (pass-through from HDMI and Component input)
Max capture resolution: Uncompressed 1080p60
Supported resolutions: 1080p, 1080i, 720p, 576p, 576i, 480p, 480i
Product size and weight
Depth: 130 mm / 5.12 in
Width: 86 mm / 3.39 in
Height: 17 mm / 0.67in
Weight: 183 g / 0.40 lbs
What's in the box
Razer Ripsaw game capture card
USB 3.0 cable
HDMI cable
Component AV cable
Component AV Multi cable
3.5 mm audio cable
Important Product Information Guide
The Razer Ripsaw will be available immediately if not soon via Razer Online for a cool $179.99 USD.