Razer doesn't just have the new Razer Phone 2 to impress mobile gamers, it also has a host of new accessories – including a gamepad add-on and new headphones – launching alongside the Android smartphone. The Razer Raiju Mobile controller is the most striking of the new accessories line-up, a way to add traditional controls to your shiny new phone.
Effectively it's a Bluetooth gamepad that also has a built-in phone mount. That's not something we haven't seen before, but Razer says the Raiju Mobile has an edge because of its flexibility and the quality of its controls. There are Razer Mecha-Tactile action buttons, for instance, along with four remappable multi-function buttons.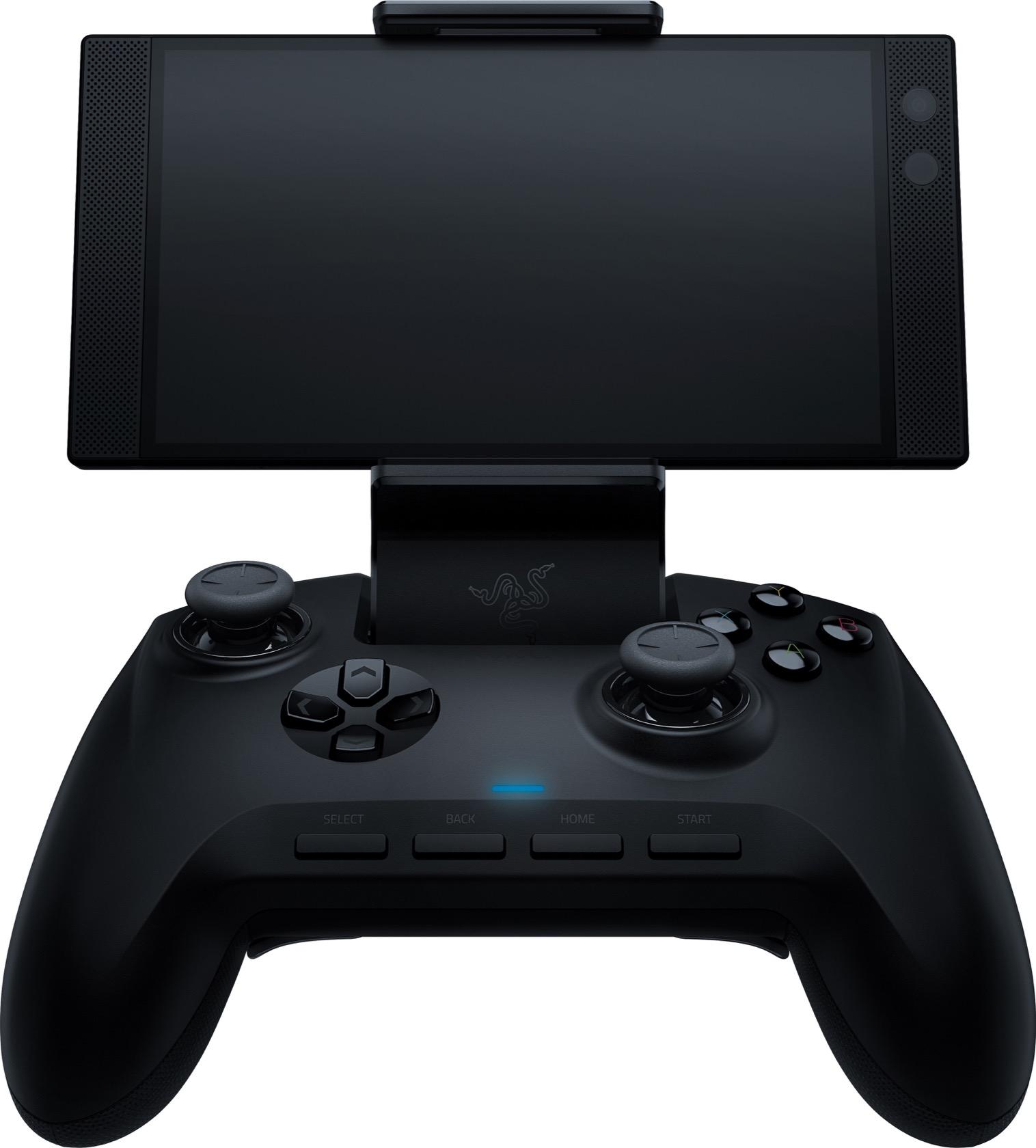 A hair trigger mode is supported, too, while the mobile configurator app allows different setups to be configured on a per-game basis. You don't even need to have a Razer Phone 2 or an original Razer Phone to use it, either. The company says it supports most flagship Android handsets, with an adjustable grip and mount – that can tilt up to 60-degrees – to suit. If you've got a Galaxy S9 or Galaxy Note 9, Google Pixel 2 XL, Huawei P20 Pro, or LG G7+ ThinQ, among others, you're in luck.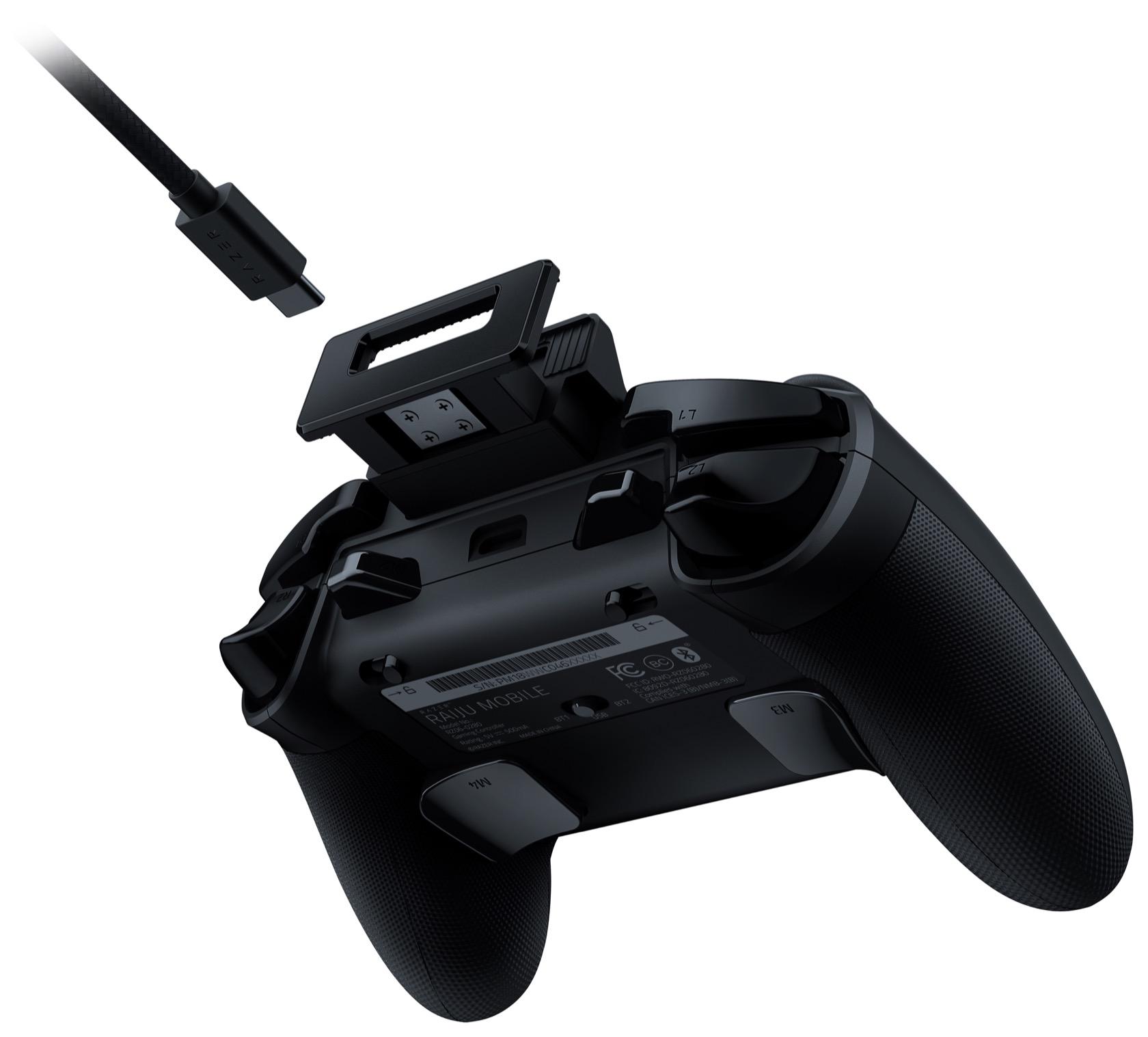 On the game side, there's support for titles including "Vainglory," "Lineage 2," "Dead Trigger 2," and "Gear-Club." It uses a built-in battery that Razer says will last for up to 23 hours.
Meanwhile, the Razer Hammerhead USB-C ANC in-ear headset tackles sound. If the Dolby Atmos-supporting stereo front-facing speakers on the Razer Phone 2 are too intrusive for your clandestine gaming session, the Hammerhead earphones offer a more isolating experience. The active noise cancelation is powered via the USB-C port on your phone.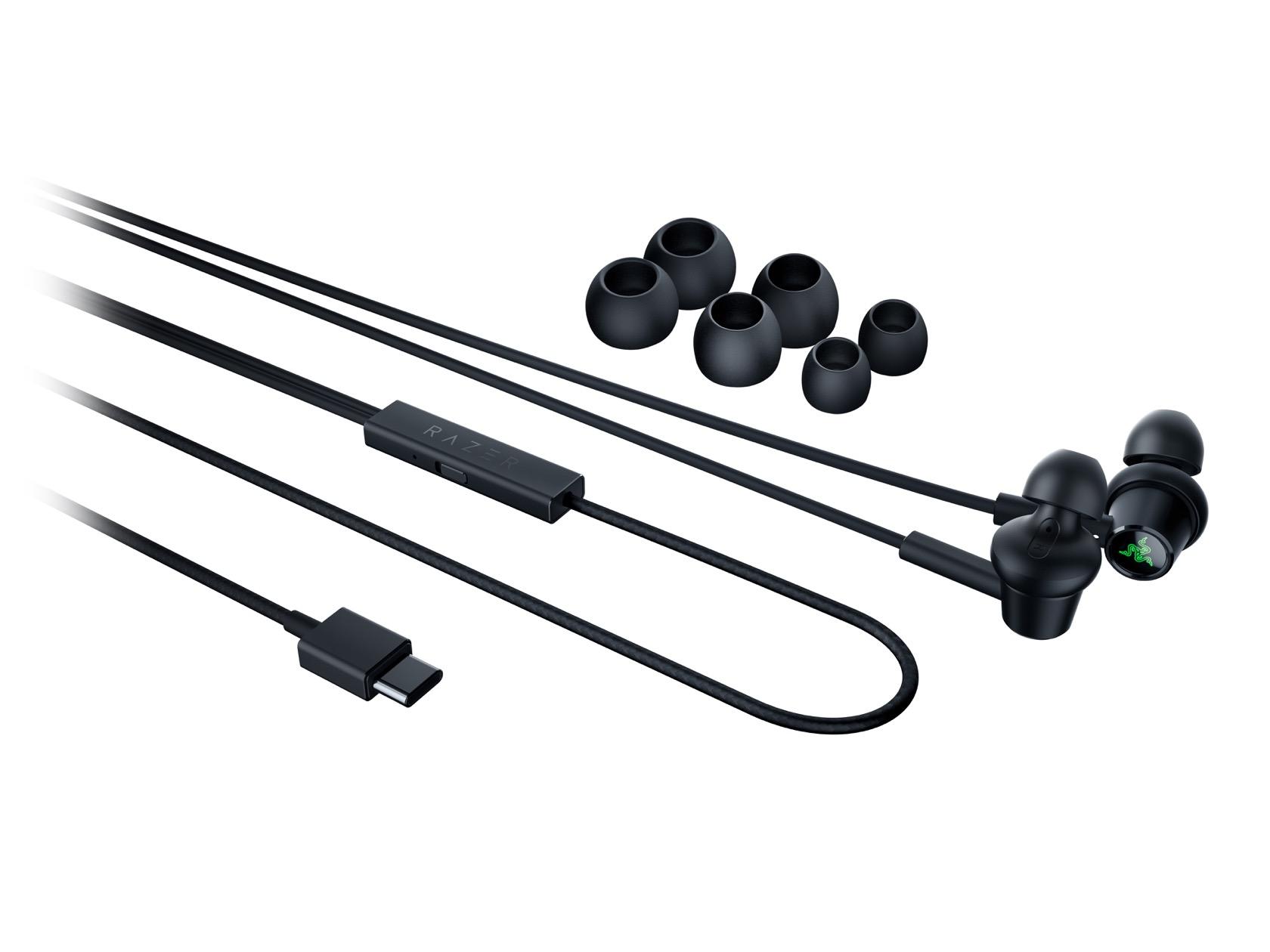 Razer's Dual Driver technology combines a balanced armature and drivers, and there's a 24-bit/96 kHz DAC. Razer is including Comply Foal Tips in the box, too, and there's an inline controller and microphone built into the braided cable. That includes volume up/down buttons, a switch for the active noise cancelation, and a multi-function key that can play/pause your music as well as answer or end a call.
Both the Razer Raiju Mobile and the Hammerhead USB-C ANC in-ear headset are expected to go on sale in Q4 2018. The gamepad is priced at $149.99, while the headset will be $99.99.