Razer Project Linda hands-on: Android phone-powered notebook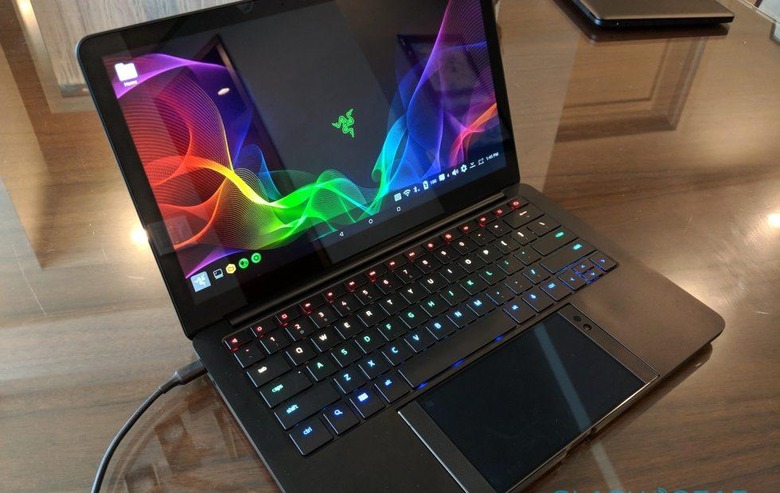 This week we're taking a look at the Razer Phone taken to a new universe. This is the Razer Project Linda, a laptop (or notebook, whatever you prefer,) made to house the Razer Phone. This device does nothing without the phone, but with it, it becomes a fully functional Android-based notebook computer. For the moment, this remains a concept design – but there is a chance it could be made into a real-deal consumer product in the near future.
This notebook has a 13.3-inch Quad HD touchscreen which works with the same 120Hz abilities as the Razer Phone. under the hood is 200GB of storage as well as a 53.6 Wh battery. The entire unit is 0.59-inches thin (that's 15mm) with a weight under 3 pounds (1.25 kg.) In its current iteration, this notebook has a unibody CNC aluminum body matching that of the first Razer Phone.
This notebook acts as an extension of the powers and features of the Razer Phone. It connects with the smartphone's USB-C port and allows the Razer Phone to connect to additional accessories, like a hub. This notebook has a 3.5-millimeter audio jack, a single USB-A port, a USB-C charging port, dual-array microphone, and a 720p webcam.
With this array of ports, the notebook can work with a mouse, almost any pair of headphones, and whatever other USB accessories that might normally work with Android smartphones. The Razer Phone acts as a touchpad once docked, and the keyboard is, of course, backlit with Razer Chroma LED lighting.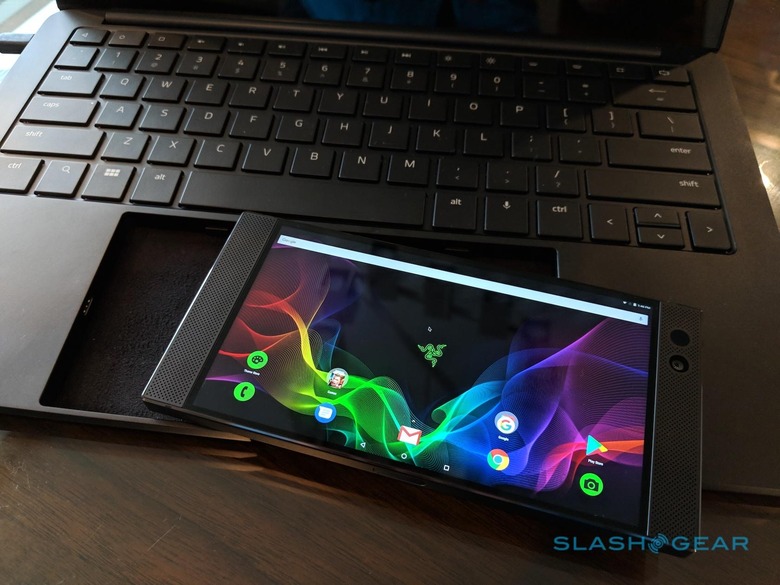 Assuming Android continues its march toward multi-platform functionality, it'd be a shame if Razer never made this notebook a reality for Razer Phone users. Of course they'll need to make sure they've got a userbase in place for the phone first – and that might take a few years to make real.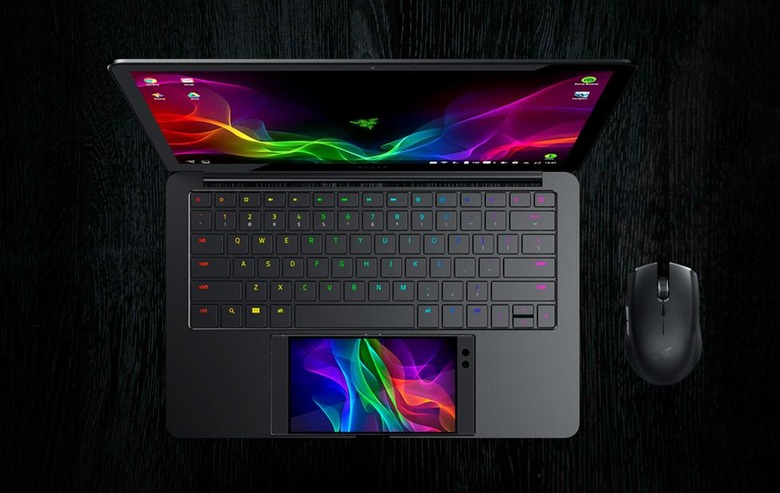 Again, this is still just a concept design, for now. It's a functional concept, but a concept nonetheless. As such, there is no release date for this machine, nor is there a price. Let Razer know if you're ready to throw money directly at their face, and it might happen!