Razer Phone lands at Best Buy with one-day discount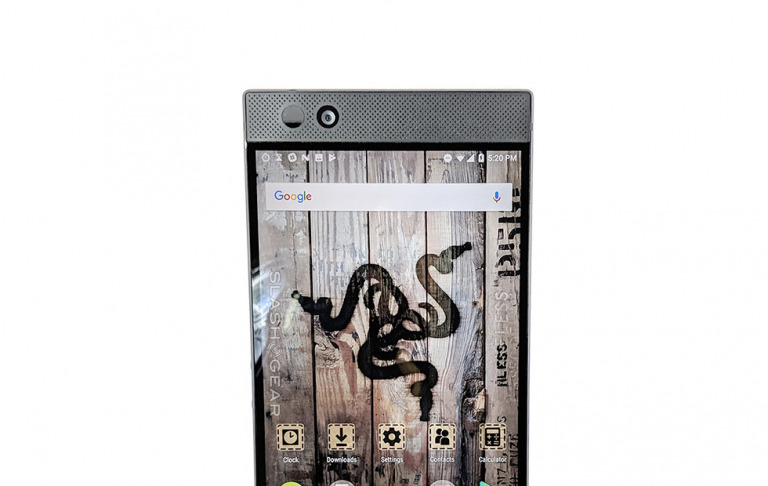 Ever since it launched in December, we've been seeing the Razer Phone slowly but surely expand its availability. While it's already available at a number of locations like Amazon, Microsoft, and Razer's own online store, today it's adding one more brick and mortar retailer to the list: Best Buy. We heard last month that Razer was planning a debut at Best Buy, and it seems that today is the big day.
Unfortunately, it doesn't seem like the Razer Phone will be available at every Best Buy store. Instead, Razer's announcement says that it's only available at a "select" number of stores across the US and Canada, so if you were hoping to use this launch to get some hands-on time with the device, you may or may not be out of luck. Of course, the phone is also available on Best Buy's website, so you can always order it there if your nearby Best Buy stores don't carry it.
Those who decide to buy quickly will be rewarded with a fairly hefty discount on the device. The Razer Phone is currently $100 off at Best Buy, Razer.com, and Amazon, but if you want to take advantage of this deal, you'll need to act quickly, as this is a one-day only affair.
The Razer Phone is an interesting device in a sea of Android handsets. Slanted primarily toward gaming, the Razer Phone offers a beefy 4,000 mAh battery and an impressive 8GB of RAM. Its most unique feature, however, is its 2560×1440 display, which boasts a refresh rate of 120 Hz.
While the Razer Phone may be unique among Android devices aimed more toward the mainstream, it isn't going to be that way for long. Other manufacturers have announced gaming phones of their own, with Xiaomi Black Shark in particular sporting specs that can easy challenge those of the Razer Phone. The big question now is whether or not these other gaming phones will ever make their way to the US, so stay tuned.