Razer Phone 3 delay blamed on 5G rollout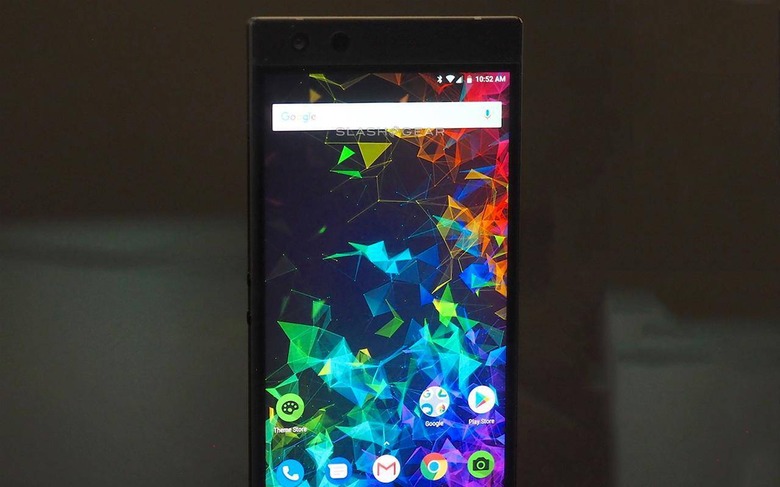 Network operators and smartphone makers were all making noise about 5G at last month's MWC. But while almost all of them promise to be 5G-ready, many skirted around the fact that 5G itself isn't that ready. It won't be until later this year that true 5G networks will be available and only in then in select markets only. That "awkward transition" period might also be the reason why Razer is taking its sweet time to make a Razer Phone 3.
Depending on which point of view you take, Razer is either doing well in the mobile gaming market or is on the verge of shutting it down. It has reportedly moved its crew away from its mobile business but has also struck a partnership with PUBG publisher Tencent to optimize the latter's mobile games for Razer's phones. That phone, however, is still missing an upgrade and CEO Min-Liang Tan is pretty coy about it.
On the one hand, he implies that the transition towards 5G is a factor for the delay. He believes that mobile gamers will want to be on the 5G ship and will want to buy a 5G phone. There are, however, no 5G networks to use it on, which makes the expensive purchase unjustified. In short, it's waiting for 5G to settle down before it puts out a 5G phone, which is probably what the Razer Phone 3 will be.
On the other hand, he also mentions that 5G will almost make client devices like phones and PCs less important. Peripherals, like keyboards and gamepads, will be driving the experience. And that's exactly where the majority of Razer's product portfolio is.
In other words, Razer seems to be taking a "wait and see" approach to gaming smartphones while hedging its bets on the 5G revolution. Tan boasts that the Razer Phone has delivered what the company wanted it to, which is probably to establish its name in the mobile gaming market. What it plans to do with that, however, is still a big question mark.