Razer Phone 2 Leak Looks Defiant And Brightly Lit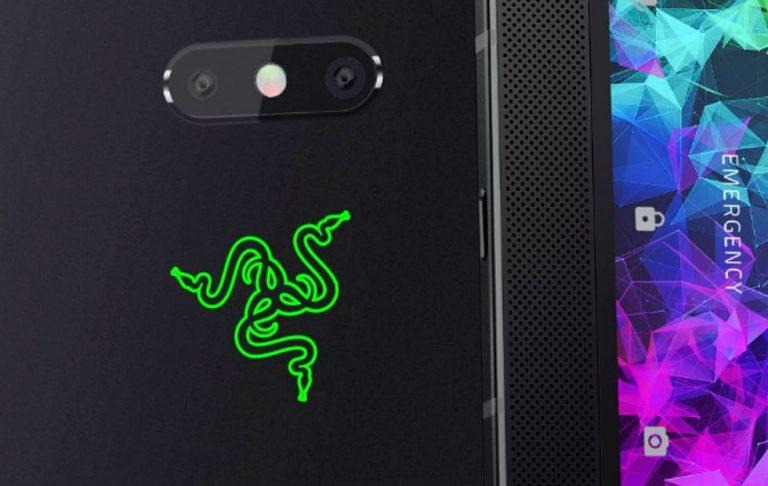 The Razer Phone 2018 (or Razer Phone 2, if you prefer) leaked today in an image showing both sides. This image, if it is to be believed, shows Razer returning to the smartphone market with a design that's outrageous. Not because it's terrible, but because it seems so defiantly different from the rest of the smartphone market. And because it looks so extremely similar to the smartphone the company released last year. The biggest update seems to be the backside.
On the back, according to the leaker Evan Blass on Twitter, the logo on the back of the phone lights up. That's just about the best place Razer could have placed its "LIGHT UP ALL THE THINGS" Chroma Lighting – and it's pretty appropriate, too. For a Razer addict, there's nothing better than seeing that triple snake light up in all the different colors, blasting eyes out as it does so.
The display on this phone seems to be the same – maybe more colorful? Reviews for the first Razer phone largely suggested that the display was a double-edged sword. While it was significantly dimmer than most top-tier smartphones in the market at launch time, it was (and remains) the only smartphone with the ability to roll with 120Hz refresh rate. If Razer gets rid of that part, it'd be just terrible – keep your fingers crossed.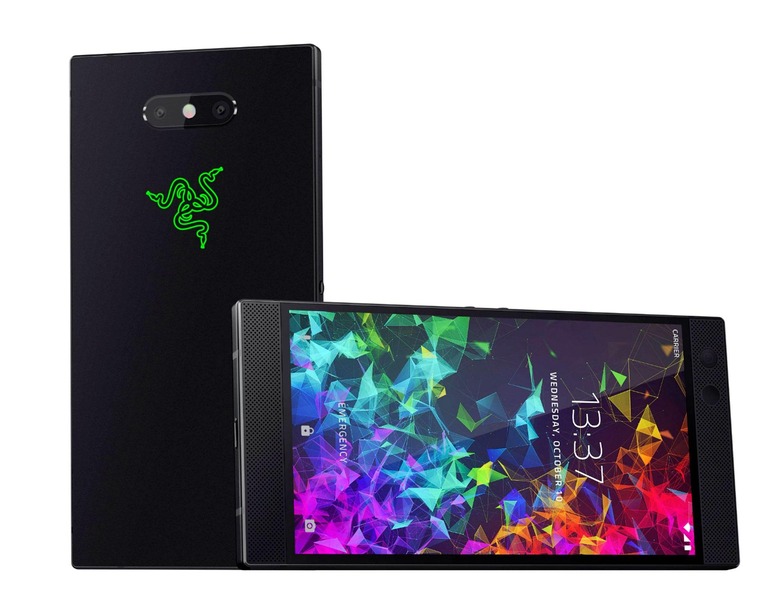 It would appear that there's still no headphone jack here, and the camera's been changed just a bit. One would expect that Razer would improve their camera systems since they discovered that even gamers take photos. The first Razer Phone seemed to have cameras as a sort of afterthought – they only improved to baseline decency once their developer teams were put on the case after launch.
Razer Phone 2 will be revealed in full at a Razer event in October. The event takes place on the 10th of October at 5:45 in California. That means 5:45 Pacific Time, 8:45 Eastern Time. This event will likely run like a normal Razer event – that is to say insane and brightly lit.