Razer Ouroboros gaming mouse offers up to 8200 dpi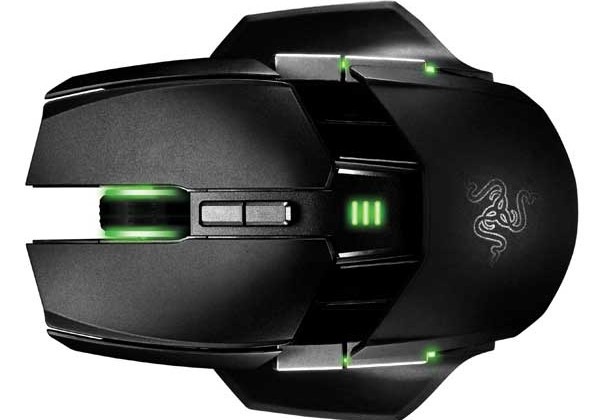 Razer has announced a new gaming mouse set to land in Q4 called the Ouroboros. The gaming mouse is designed to have a lot of adjustability and to be usable by right and left-handed gamers. The big feature of the mouse is fully customizable ergonomics that are adjustable for any hand size and any grip style. The mouse is designed with an adjustable palm rest that can move up to 0.9-inches.
Razer fits the mouse with two interchangeable side panels that allow the user to change the footprint of the mouse to suit claw, palm, or hybrid grip styles. The mouse also has an adjustable tilt back angle to provide the perfect amount of palm support for individual gamers. The mouse is capable of up to 8200 dpi sensitivity and has an integrated dpi clutch trigger button that allows changing sensitivity at a press.
The mouse can be wired or wireless and has Razer's 1 ms wireless technology promising no lag. There are 11 programmable buttons, and the mouse cord is seven-feet long. The mouse will be available globally in Q4 of this year for $129.99.