Razer Chroma line expands: Orbweaver, Deathstalker join crew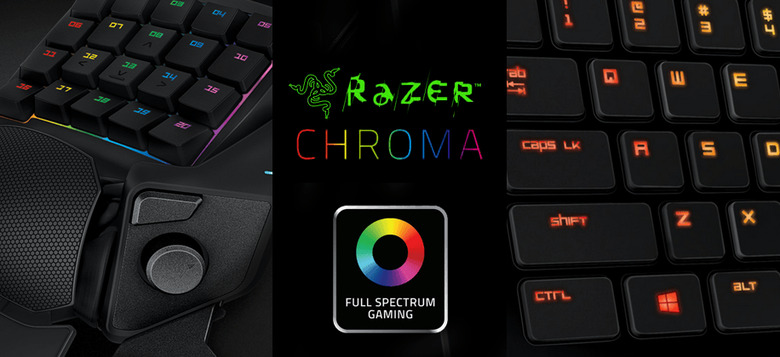 Two new accessories with full "Chroma" color are revealed by Razer at Gamescom 2015. Razer Orbweaver Chroma and Razer Deathstalker Chroma join the rest of the Chroma-branded devices, the whole collection with their own implementation of customizable color options. A whopping 16.8 million colors for the whole crew. Both the Orbweaver Chroma and the Deathstalker Chroma are included in the Chroma SDK for developers to bring in-game events to the devices with lighting effects. Like when you lose, your devices all turn red.
The Razer DeathStalker Chroma is a high-performance gaming keyboard. This keyboard rolls with three customizable backlighting zones, quite similar to the rest of the keyboards in the Chroma range you'll see in the timeline below. This keyboard is going to cost you a cool $99.99 USD, available through the Razer store online immediately if not soon.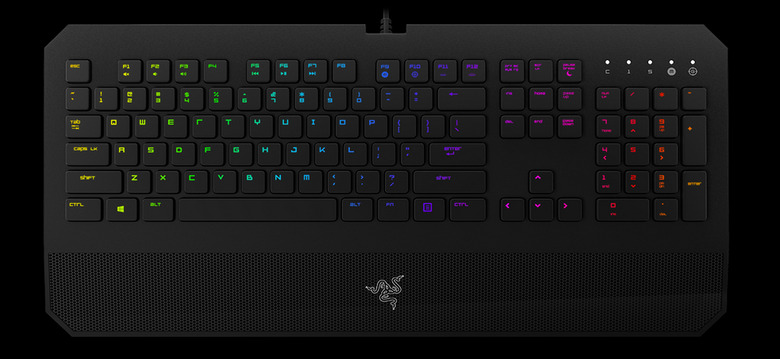 The Razer Orbweaver Chroma is a mechanical gaming keypad. This machine works with the same hardware as the original Orbweaver, just like the DeathStalker with the original DeathStalker – the big difference here is the color.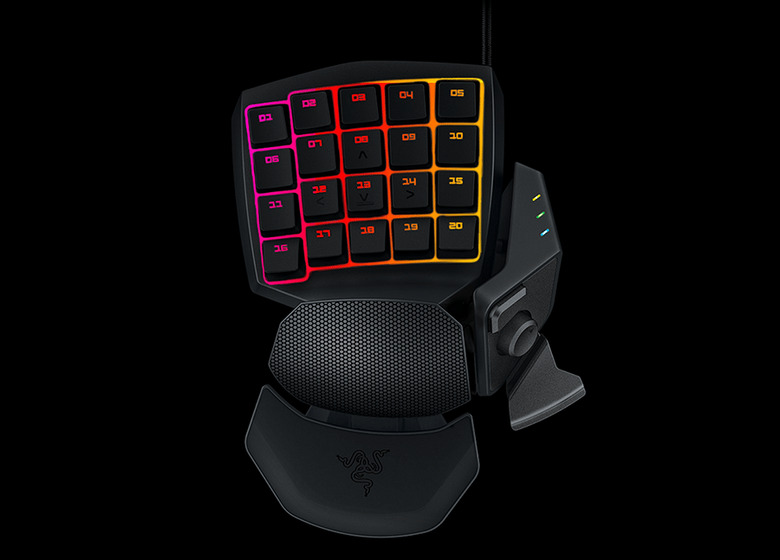 With the Razer Orbweaver Chroma you've still got 20 programmable Razer Mechanical Switches, eight-way directional thumb-pad, and adjustable hand, thumb, and palm modules. The Razer OrbWeaver Chroma will set you back $129.99 USD, and will be available immediately if not soon as well.
Above you're seeing several Razer Chroma products running some spectrum cycling, one of several built-in lighting options for the line. Check the timeline below for more information on how the Chroma line works.