Razer Nabu X social and fitness wearable arrives this spring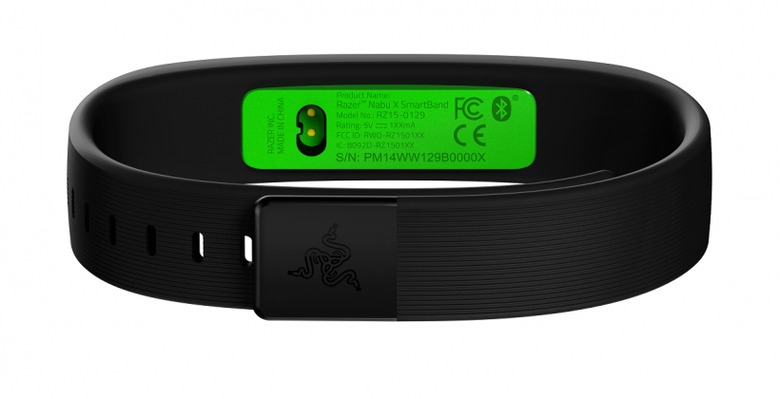 Razer has introduced another wearable, the Nabu X. This is similar to the company's previous Nabu wrist band, and is bid as an entry-level device for those looking to nab a budget-friendly smart band. As with comparable wearables, the Nabu X can keep tabs on one's fitness information, receive notifications from their paired smartphone, and use the device's social feature with other Nabu X owners. The wearable will first be made available for "qualified fans", arriving for everyone else later this year.
The Nabu X features a trio of colored LEDs on the face alongside a vibration feature to alert users about incoming notifications from their handset. This is in contrast to the Nabu, which offers a small OLED display to show text snippets from notifications.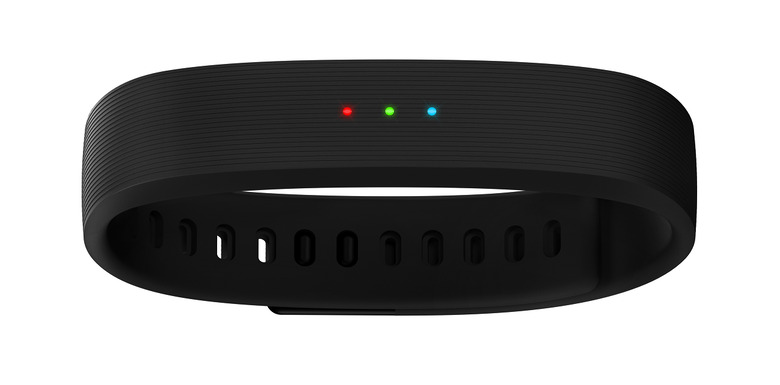 The Nabu X features an accelerometer for activity tracking, with the sensor module being detachable for use with differently colored straps (available in green and white in addition to black). The finish itself is soft rubber and water resistant, and is designed to fit any wrist size.
The Nabu X, like the Nabu, supports third-party apps from the Nabu Marketplace, and can be paired with both iOS and Android smartphones. Razer's Insider forums will offer the wearable at $19.99 USD starting on January 13, while the regular price is $49.99 USD; shipping will start in spring.
SOURCE: Razer