Razer Nabu Watch Hands-On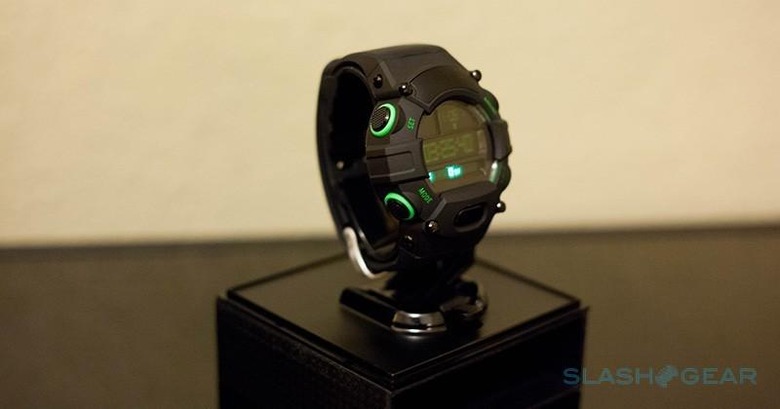 One of the most unexpected things that I was able to see while visiting with Razer at CES was a product that actually has very little to do with gaming at all. Back in 2014, the company announced, and later launched their fitness band, dubbed the Nabu. Well the Nabu is present here at CES once again, but in the form of a watch.
While talking with someone from the company, they described their new Nabu Watch as "not a smartwatch, but a watch that's smart." While it took a moment to sink in, once he showed me one, it made sense. Essentially what they've done is taken the functionality of the original Nabu, and packed it into a traditional digital watch.
In the days of Apple Watches and Pebbles, the Nabu Watch seems like a step back, in terms of product announcements. However, I think there is definitely room for something like this on the market. I have a Pebble that I wear from time to time, and when I forget to charge it, it's little more than an ugly bracelet. And I really only use it for getting notifications and checking the time. All of these things, the Nabu Watch can do.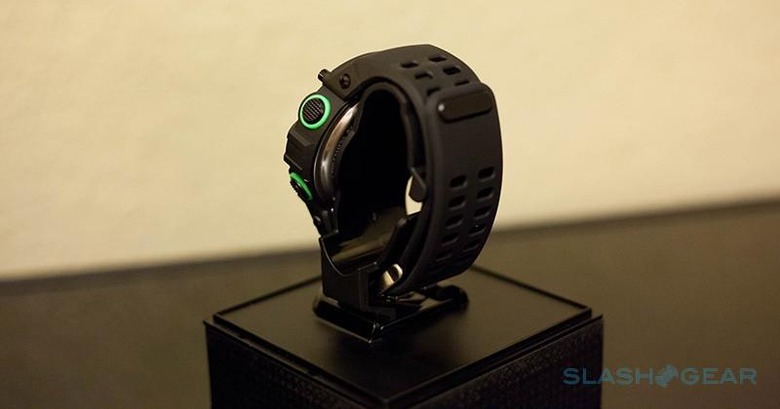 So the watch is broken up into two primary areas. The top two-thirds of the face are just your traditional watch. You'll find your date and time there, along with a stopwatch, if you need it. With the press of a button, you'll get a backlight to help you read it in dark places. The bottom third of the watch is dedicated to the Nanu functions. Here you will see your notifications, along with information about steps taken, calories burned and such. There is a button just below the watch face that gives you access to those data points.
What's interesting is that by separating the displays like that, the Nanu Watch is able to use two different batteries. The traditional watch portion uses a coin cell battery that will last up to 1 year, while the Nanu portion has a rechargeable battery that will last around 7 days. The included charging cable lets you top it off via USB.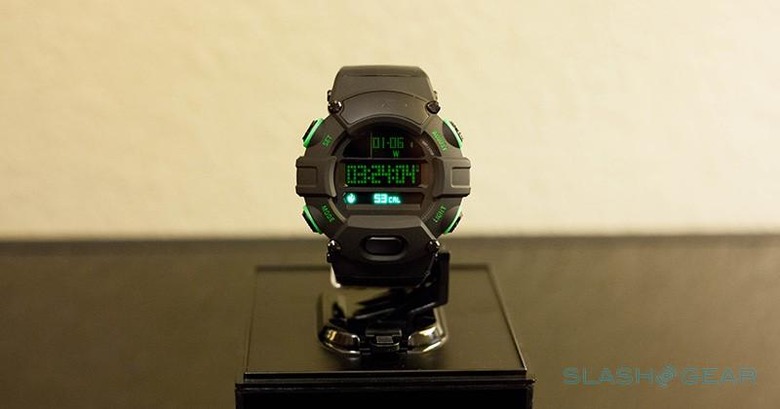 The Razer Nabu Watch comes in two flavors. The standard is composed of tough polycarbonate materials with Razer's traditional green color for the highlights. The Forged Edition replaces those green highlights with stainless steel buttons and has a premium black finish. The standard edition retails for $149.99, and the Forged Edition will run you $199.99. Both are available starting today.