Razer Music is a place for producers to share tips and tricks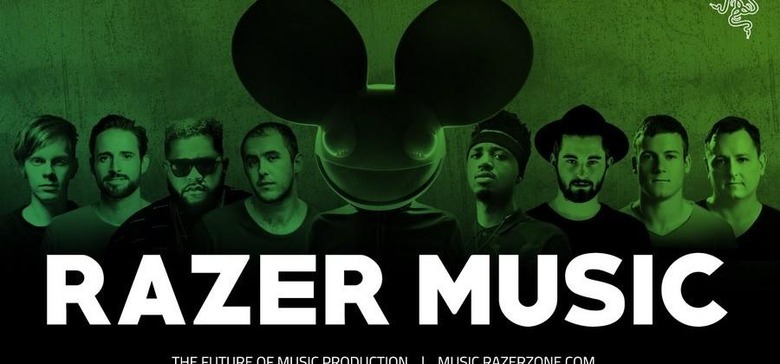 At first glance you might think that the newly announced Razer Music is a place where games familiar with the Razer brand can go to download music. On investigation Razer Music is more of a place for musical pros to come together to share content, trade tips and secrets on digital music production and performance.
Razer Music is a site where people into the digital music scene can find articles and video tutorials about music production with the latest technology. The site will also offer free sample/stem packs from some famous artists for producers to use.
Razer Music boasts some very popular artists among its crew including Deadmau5, Feed Me, Metro Boomin, Carnage, Dyro, Ean Golden, and others. The crew of artists all use the Razer Blade laptop for music production according to Razer.
Any Razer Blade owner can also get Fruity Loops Studio software at no cost. This entire site and push is to make the Razer Blade the laptop of choice for digital music creation. If you own a 2015 Razer Blade laptop, you can get that software at no cost now thanks to a tie up between Razer Music and Image-Line, the makers of the software.
SOURCE: Razer