Razer Marvel vs Capcom: Infinite Arcade Stick brings iconic artwork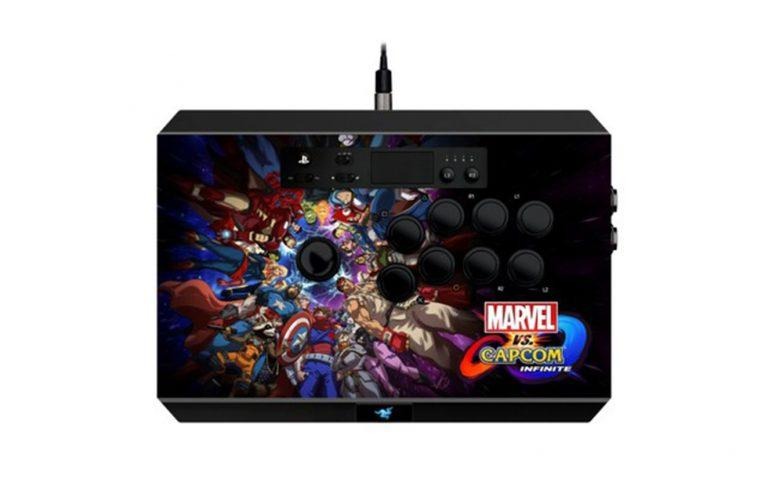 Razer has launched Marvel vs Capcom: Infinite Arcade Stick, a new arcade fighting stick featuring Marvel and Capcom characters. The controller is designed for the PlayStation 4, including modular construction and the ability to customize the device to each player's requirements. The Infinite Arcade Stick is based on the company's existing arcade controller and was likewise created with modders in mind.
The Marvel vs Capcom: Infinite Arcade Stick is black with an upper surface mostly covered by Marvel and Capcom artwork. The device features a total of 10 buttons, as well as an 8-way joystick. Users can open the joystick to access its cables and modify it in whatever way they'd like.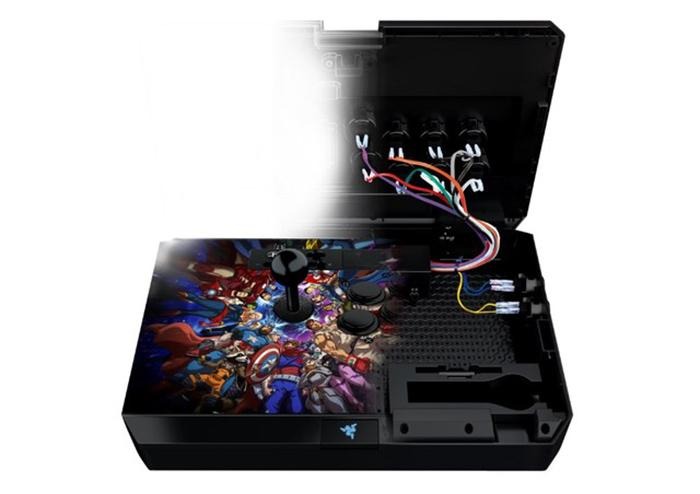 This is a special edition of the existing Panthera Arcade Stick from Razer, the notable difference being the artwork. The internal compartments are designed to hold a screwdriver, screw-lock cable, and any extra buttons the users wants to keep around. Players can switch to a tournament gaming mode for serious games; there's also compatibility with major fighting arcade games.
Razer says Panthera is tournament-grade, offering Sanwa hardware and a honeycomb internal structure for screw mounting. The controller includes a 13ft detachable USB cable with a screw-lock for a secure connection. The Infinite Arcade Stick is available in Europe now for 240 EUR and will arrive in the US next month for $220.
SOURCE: PRNewswire