Razer Mamba gaming mouse has adjustable Click Force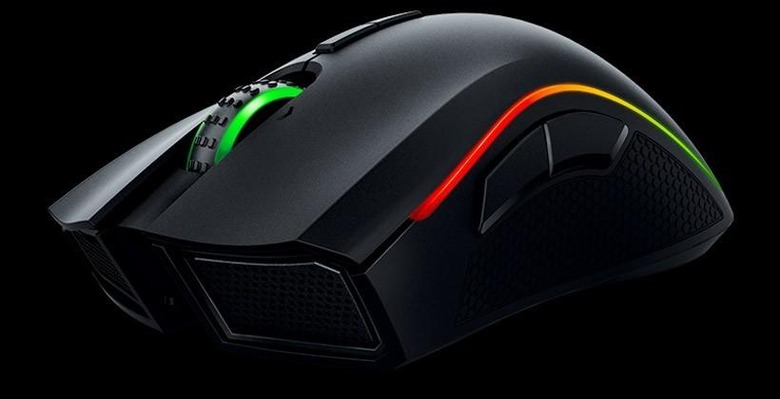 With E3 2015 underway, there are all sorts of new video games being unveiled for the first time at the show. If you are a PC gamer, the show is also where some new gaming peripherals are unveiled and Razer has rolled out a new high-end gaming mouse. The new mouse is an updated version of the Razer Mamba and it has some tech inside that is a first in the gaming mouse arena.
That new tech is called Adjustable Click Force. With that adjustable technology rather than the gamer having to adapt to how hard you have to press to click the mouse button, they can customize the click force to their needs. Click force is adjustable for the left and right mouse buttons with 14 different settings for each.
The Mamba has a 16,000 dpi 5G laser sensor that is able to track up to 1dpi increments for high tunabiltiy. Typical gaming mice use 50 dpi increments. The mouse is a wired/wireless design with a charge stand or cable that lets you keep playing when the internal battery goes dead.
A Mamba Tournament edition is also launching aimed at eSports athletes with all the same features as the normal Mamba. Both of the mice have customizable lighting. Pricing and availability are unannounced at this time.
SOURCE: Razer