Razer Mako 2.1 PC Speakers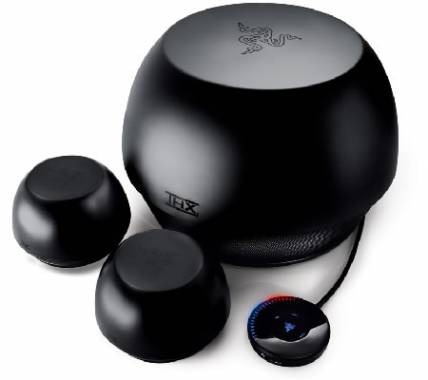 This 2.1 PC speaker system is absolutely amazing. Would you believe this thing will crank out 300 watts?
Furthermore its THX certified, and have a Class HD amplifier to power everything. On top of that there are THX Slot Speaker technology integrated into the system with its downward firing mids and highs.
The whole system is bi-amplified too, what does that mean, it means that there are 3 speakers, more or less (1 sub, 2 satellites), and there are six channels of output, 2 per speaker at 50 watts per channel. That means the Sub is hitting with 100 watts, and so are both of the satellites.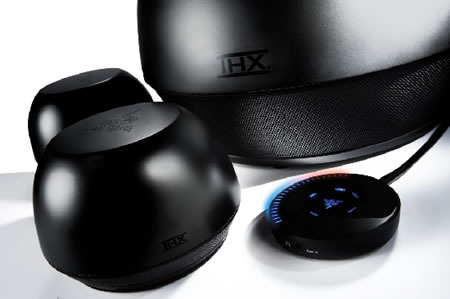 The power is cleaner and more constant which means the audio sounds better too, there is a better Signal to Noise ratio, less EMI, and the whole system, due in part to the Class HD amp, has power scaling meaning the system is only drawing as much power as it needs. The frequency response isn't anything major at 30-20,000Hz.
There are one each 3.5mm input and output and an RCA audio input. There is also a digital signal processor inside and a touch sensitive LED dial to control it all. Suffice it to say I want a set of these, too bad they aren't dropping until December, online, January if you want to wait till they hit store shelves, and there isn't yet a listed price.
Razer Mako 2.1 THX Certified Multimedia bi-amplified speaker [via newlaunches]