Razer Leviathan Mini Review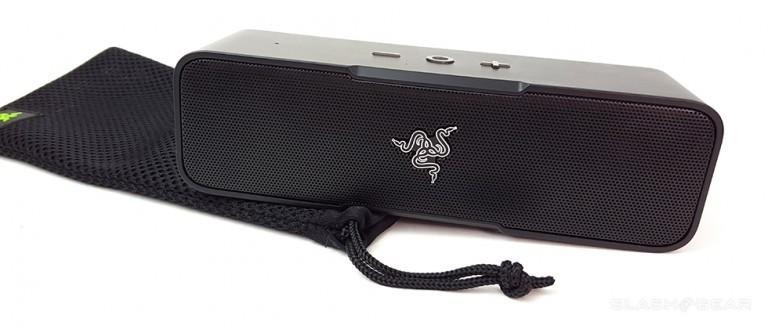 Inside the Razer Leviathan Mini you're going to get some deep, booming sound. That's for certain. If you connect this speaker to your Android device, you'll be able to say "OK Google" to it just fine – it uses what Razer calls "Clear Voice Capture" technology – you can use it as a speakerphone for your phone, too. But what is the Razer Leviathan Mini best at? Audio for your TV? Not so much. Wireless music. Wireless music in twos.
If you want a tiny speaker that blasts sound in a big way, and you want to FEEL that sound like a thunderclap to your eardrums, the Leviathan Mini is the way to go. It's not something you're going to want to get if you want to watch a documentary on your television. It's not made for tiny subtleties quite so much. More for a big picture.
Razer is pushing this speaker as a good combination of greatness in "audio quality, battery life, and connectivity." That it is. Audio quality is decent, battery life is pretty great (a day or two at a time when we're using it liberally), and connectivity is a win.
You can connect in three ways.
1. NFC to Bluetooth. Hold the Bluetooth button down until it blinks, tap your phone against the small side that doesn't have the buttons, and you'll be connected.2. Bluetooth. The same way you'd connect to any other Bluetooth speaker – hold that Bluetooth button and find this speaker using your device's Bluetooth access screen.3. Audio cable (AUX). Using a standard headphone cord-sized jack and including an audio cord in the box, you can connect any audio device to this speaker the old fashioned way.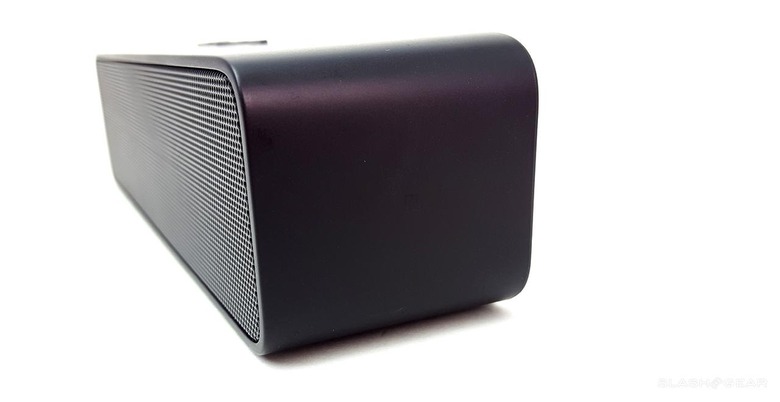 There's an NFC logo here but you can't see it – it's black on black, visible only when you get extremely close and view it in the right light.
This speaker connects using Bluetooth with aptX technology for crisp sound. The end result is a very heavy one right out of the box – there's no getting around it. If you want to get bass that's not absolutely bumping, you're going to have to make some adjustments to your levels at the source.
If you have two Razer Leviathan Mini speakers you'll be able to sync them using Razer's Combo Play technology. We've only got one to review at the moment so we'll let you know how it goes if we're ever able to work with a second.
• Dimensions : 54 mm / 2.12 in. (L) x 185 mm / 3.34 in. (W) x 55 mm / 2.16 in. (H)
• Weight: 538 g / 1.18 lbs.
• Battery: 2600 mAH rechargeable lithium-Ion battery
• Bluetooth wireless range: 10 m / 30 ft.
• Combo Play wireless range: 4 m / 13 ft.
Speakers:
• Total power output: 24 W (12 W x 2)
• Frequency response rate: 50 Hz – 20,000 KHz
• Drivers: 2 x 45 mm / 1.77 in with Neodymium magnets
• Passive Radiators: 2 x 40 mm / 1.57 in x 70 mm / 2.75 in.
• Impedance: 4 Ω
Microphone:
• Omnidirectional microphone with Clear Voice Capture® technology
• Size: 4 mm / 0.15 in.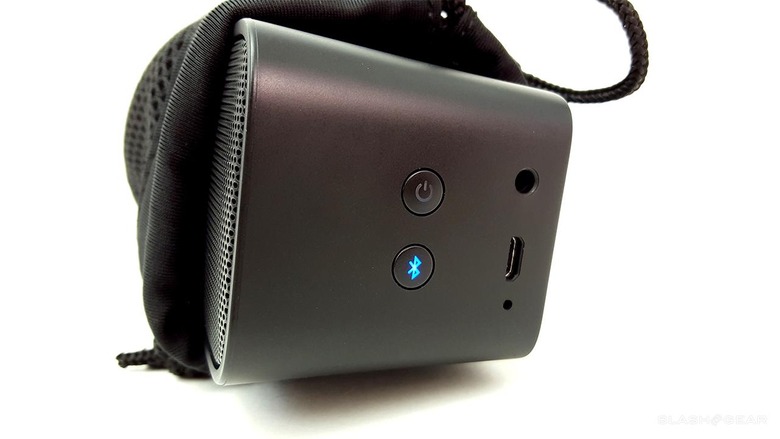 The sound quality is roughly on par with a Jawbone Mini Jambox – the newer models. If you're all about getting the cheapest solution for the quality, you might want to look into a refurbished Jambox.
If you want to stay onboard with the Cult of Razer, as they call it, this Leviathan Mini epitomizes the quality, branding, and workmanship that comes inherent with all Razer products. It's good. You'll know what you spent your money on when you pick it up for the first time.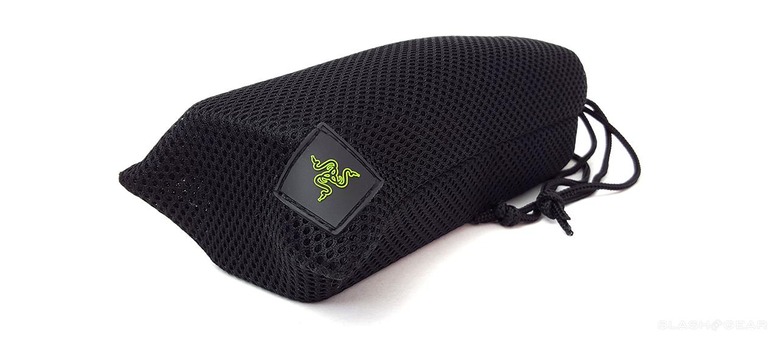 The Razer Leviathan Mini will cost you a cool U.S. $179.99 / EU €199.99, and will be available on pre-order immediately if not soon. This device begins to ship in January of 2016.
Check the timeline below for additional Razer bits and pieces and stick around our Razer tag portal for more!