Razer Kraken Gaming Headset for Xbox One now available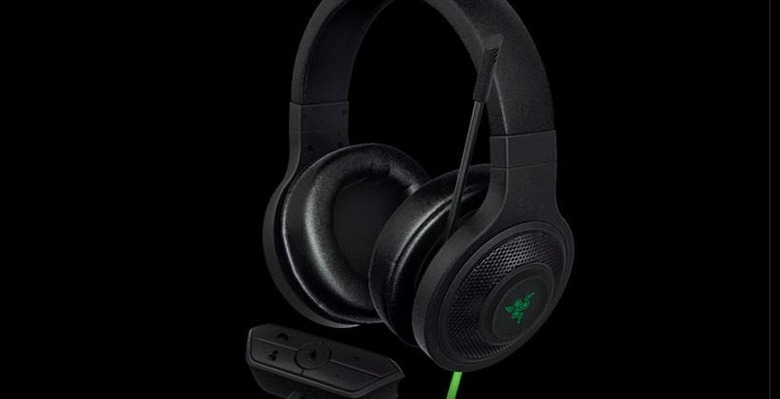 Razer has announced a new gaming headset aimed at the Xbox One gamer called the Kraken Gaming Headset for Xbox One. The Kraken has been available for PC gamers in the past and this is the first time it has been offered for gamers who prefer to play on the new Microsoft console. The Kraken for Xbox One comes with 40mm neodymium magnet drivers tuned for clear hi and mid-range sound along with deep bass.
The ear cups are heavily padded to make them more comfortable for longer wear and to block out external sounds to allow gamers to concentrate on playing. Razer equips the headset with a unidirectional microphone for clear audio and balanced, natural sound.
The mic can be flipped out of the way when it's not needed so it's not in the way. The headset comes with an audio control unit that is designed to fit on the Xbox One controller giving access to multimedia controls without having to interrupt the game.
Frequency response is 20-20000Hz and the SNR is 50dB. The Kraken for Xbox One headset is available now for $99.99. Gamers needing a new headset this Christmas will want to put this one on their short list.
SOURCE: Razer