Razer Junglecat controller takes a page out of the Nintendo Switch playbook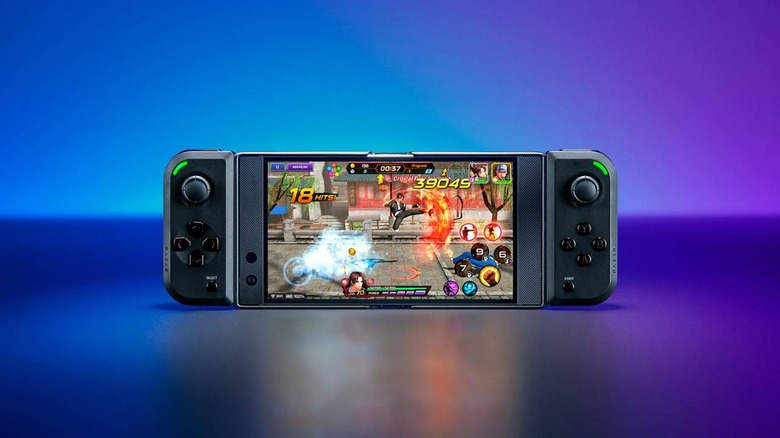 In addition to rolling out a new pair of true wireless earbuds, Razer today also revealed the Junglecat controller for smartphones. To those of you with a Nintendo Switch, the Junglecat should look pretty familiar, as it's a double sided controller that flanks your phone, leaving the screen free for viewing. It seems like a good controller for looking to game on a phone, and it has some solid capability to go along with that familiar design.
The Junglecat is essentially a case for your phone that's bookended by controllers that look somewhat similar to Nintendo's Joy-Cons. Those controllers can be removed, so you can play with one or both, and they also include a grip that you can attach them to in order to form a handheld controller.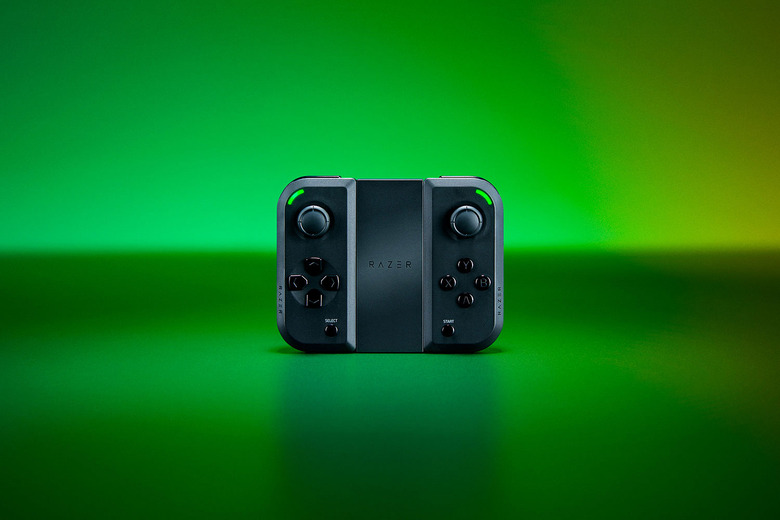 Once you've got the controllers in place, they'll connect to your phone via Bluetooth Low Energy, though you can also use the Junglecat with Windows devices. The controllers are charged via USB-C and can last for more 100 hours on a full battery, so it sounds like you'll be able to go quite some time between topping off.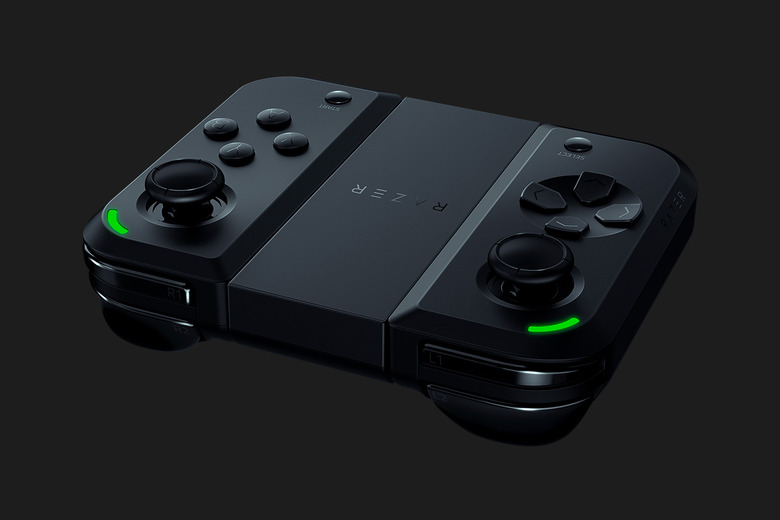 The Junglecat is a compatible with the Razer Gamepad App, which allows users to tweak their controller settings on a per-game basis. Buttons can be remapped and thumbstick sensitivity can be changed using the app, so it sounds like there will be a fair degree of customization possible.
Here's where using the Junglecat with a phone might get a little tricky, because here in the US, it'll ship with cases that fit three different phones: the Razer Phone 2, Galaxy Note 9, and Galaxy S10+. There's no word on if Razer will make other custom cases, but if you've got a phone that isn't included on that short list, you're stuck using the Junglecat as a handheld controller. The controller also doesn't support iOS, so iPhone users will have to look elsewhere. The Junglecat is available from Razer's website beginning today for $99.99.