Razer Huntsman Elite keyboard now comes with linear optical switches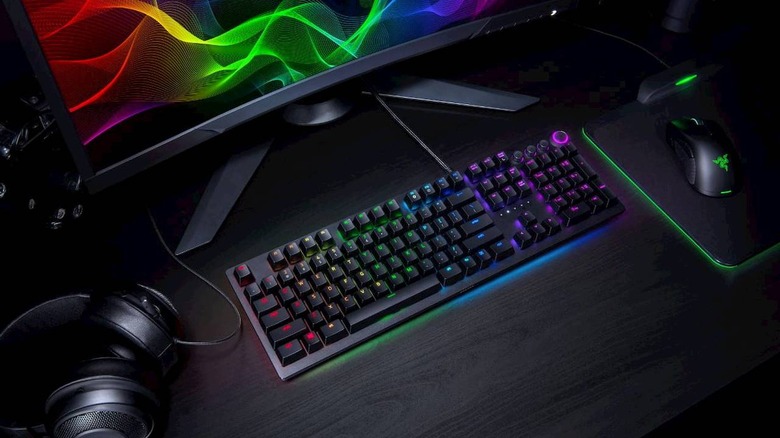 Today, Razer revealed that its Huntsman Elite keyboard is getting a bit of an update. Aesthetically, nothing about the Huntsman Elite is changing in this new edition. All of the changes are taking place under the hood, as Razer has outfitted the Hunstman Elite with its linear optical switches.
These optical switches first appeared in the Huntsman Tournament Edition keyboard, so it makes sense that they'd migrate to the Huntsman Elite. As you may have guessed from the name, Razer optical switches use beams of infrared light to detect keystrokes. Razer says that these optical switches can detect key presses instantly, and that they're the fastest switches the company makes.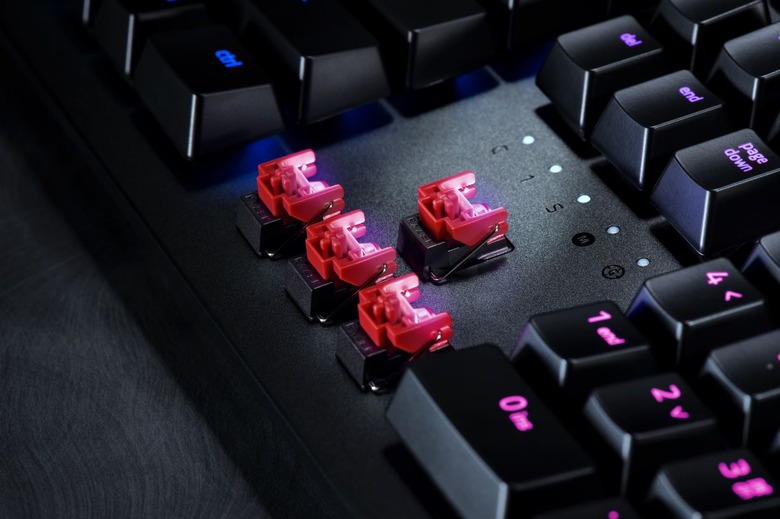 To put a finer point on that, Razer says that its linear optical switches have "twice the actuation speed of traditional linear mechanical switches, in part by eliminating all debounce delay." If you'd prefer clicky switches instead of linear ones, the Hunstman Elite is still available with those as well.
While all of that sounds good, you'll need to shell out a pretty penny to own one of these keyboards. The Huntsman Elite with linear optical switches runs a not-insignificant $199.99. That's a lot to pay for a keyboard, but if you're looking for as much performance as possible out of your mechanical switches, it sounds like this new keyboard might be a contender.
The new Huntsman Elite is available from Razer's website. On October 7th, it'll launch at Best Buy stores around the country, but Razer.com and Best Buy will be the only places you can get it.