Razer Hammerhead true wireless earbuds promise low latency for gaming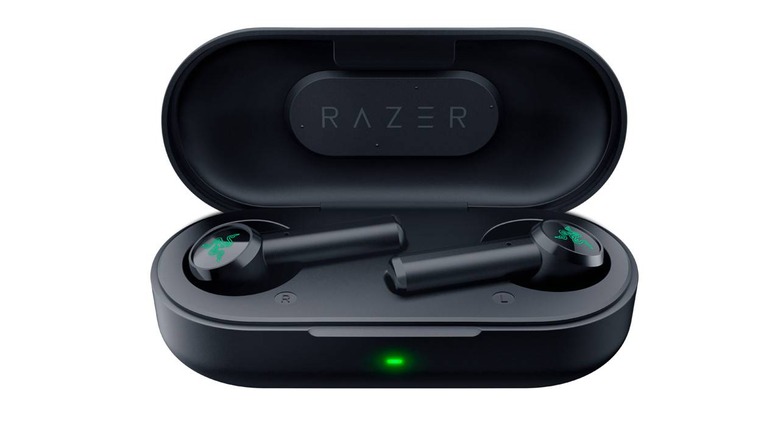 It looks like Apple isn't alone in launching a new set of wireless earbuds this week. Hot on the heels of Apple's reveal of the AirPods Pro, Razer has announced a set of "true wireless earbuds" of its own. Dubbed the Razer Hammerhead earbuds, the company says that these will offer ultra low-latency audio that's free of desyncing.
They'll do that by using a custom implementation of Bluetooth 5.0. The Hammerhead earbuds boast a gaming mode that can reduce latency to 60ms, so while there's still latency to some degree, these should be suitable for gaming. For those who want to use these earbuds to listen to music, Razer has outfitted them with a 13 mm driver and a 20 Hz – 20 kHz frequency response. Impedance comes in at 32 ± 15% Ω, while the earbuds have a sensitivity of 91 ± 3 dB at 1 kHz.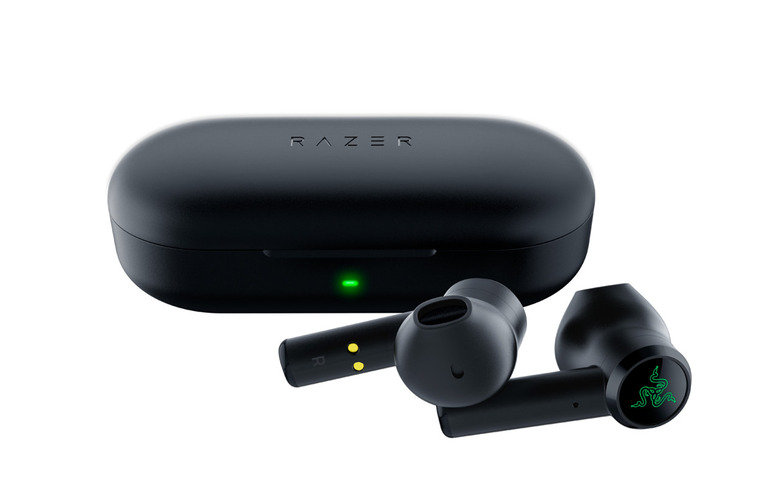 If you're using the earbuds with a smartphone, you'll be able to set them up and manage them through Razer's mobile app. It's there that you'll be able to change the language of voice prompts that play and also where you can learn about the different touch controls the Hammerheads support. The touch controls are fairly straightforward as they allow you to pause, skip, or play music; answer, reject, switch calls, or end calls while talking; and pair with a device or summon your smartphone's virtual assistant.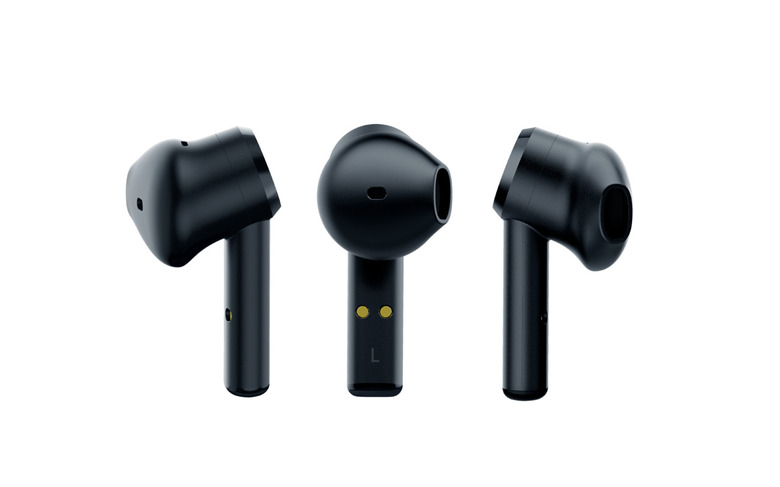 The earbuds are also equipped with an omnidirectional microphone and offer IPX4 water resistance, so if you get caught in the rain that isn't necessarily a death sentence for them. Battery life clocks in at 3 hours on a full charge, which is a little on the low end, with the accompanying battery case capable of recharging the earbuds four times. So, assuming the battery case has a full charge when you set out for the day, you're looking at 15 hours of battery life (though the buds take as long as 1.5 hours to fully recharge).
All in all, Hammerheads are mostly by-the-book wireless earbuds, but the addition of water resistance and the focus on decreasing latency sound like nice touches. They're available today from Razer's website for $99.99.