Razer Destiny 2 peripherals collection is made for PC gamers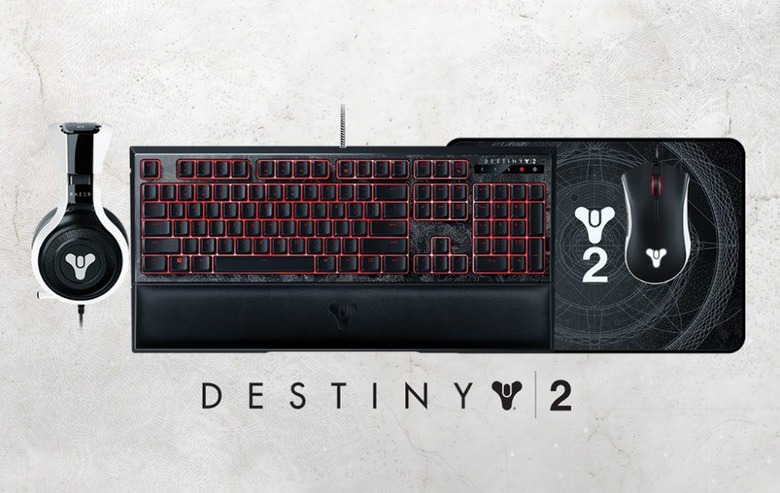 Razer has taken the wraps off a new line of PC gaming peripherals, all of them branded with Destiny 2 imagery. The collection is comprised of a keyboard, mousepad, and headphones, all of them designed specifically for gamers; the game itself, of course, doesn't arrive for a couple months, and so it's no surprise the peripherals aren't available yet, either. Fortunately, we do have the details.
First among the new collection is the Destiny 2 Razer Mano'War Tournament Edition, an analog gaming headset with a high contrast black and white design. The headset features the Destiny logo on the side, what appears to be an over-ear cup arrangement, and a boom microphone. The finer details on this aren't yet known, such as what kind of power it is packing, but we do know it doesn't feature Bluetooth.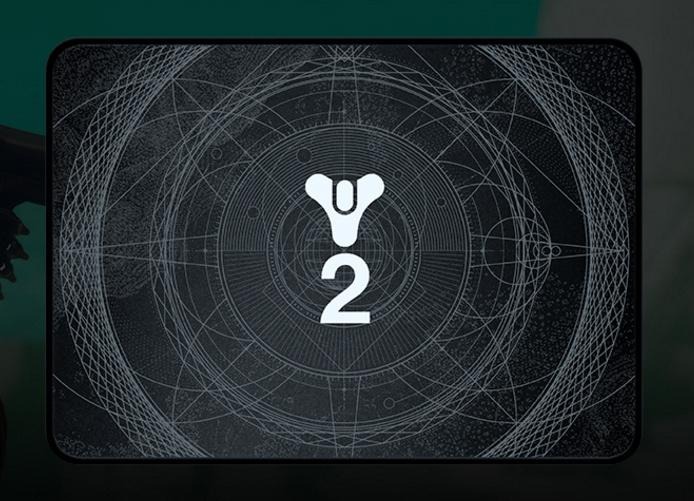 Joining the headset is arguably the most notable product in the collection, the Destiny 2 Razer Ornata Chroma keyboard with the company's Mecha-Membrane. According to Razer, the keyboard offers 'the best of both membrane rubber domes and mechanical switches,' though it doesn't go into details about what all the keyboard offers. We can tell from the pics that it features a padded wrist rest as well as a colored backlight and dedicated keypad. There also appears to be a small touch strip in the corner not unlike what is found on the new MacBook Pro laptops.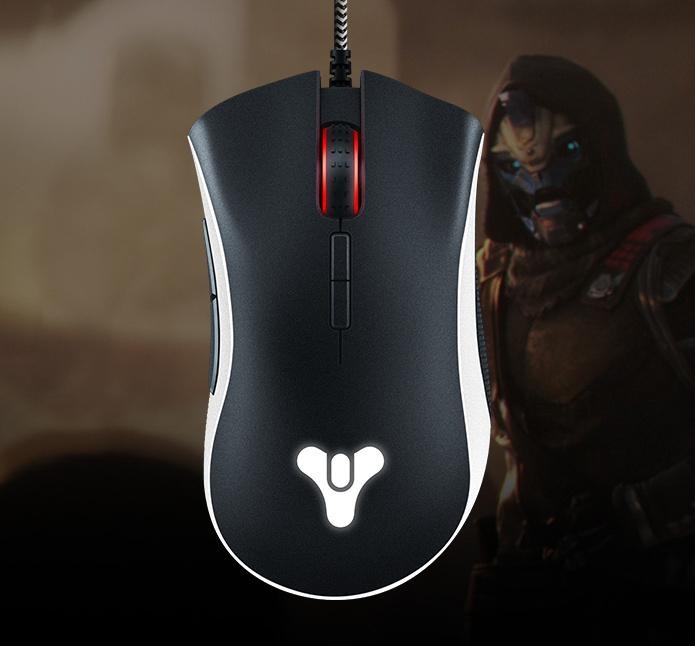 If you get the keyboard, you're going to want a mouse to match, and that's where the new Destiny 2 Razer DeathAdder Elite model will come in. This mouse features the same high contrast black and white design as the headset, including a glowing Destiny logo, red scroll wheel, and what appears to be a fabric-covered USB cable. This model has an optical sensor and Razer Mechanical Mouse Switches, as well as an ergonomic design.
Finally, the company is rounding out its new Destiny 2 PC peripherals collection with a special branded mousepad, one featuring futuristic line art with the Destiny 2 logo and a dark grey color. Called the Destiny 2 Razer Goliathus, this model is optimized for any level of mouse sensitivity, the company says, and it has a rubber base. Unfortunately, no information about pricing or availability was revealed, but users can sign up for more info later on via the link below.
SOURCE: Razer