Razer DeathAdder Chroma Review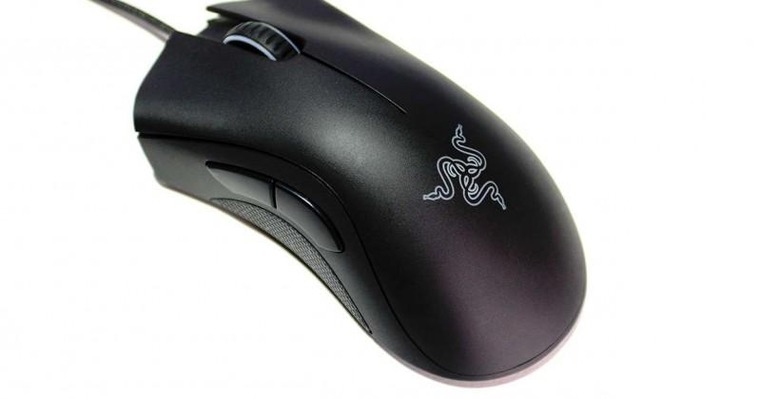 The DeathAdder mouse is a go-to piece of equipment for many gamers around the world. Razer has done an excellent job of releasing products – high quality products – with both the look and the abilities needed to be highly sought-after. This year they've released Chroma – a line of devices that take their predecessors and add millions of colors via embedded LEDs. Does this little bump make all the difference? NOTE: This is one of three reviews of Chroma devices. Also check out the Razer Kraken 7.1 Chroma headset and stay tuned for the keyboard, too!
The Razer BlackWidow Chroma will cost you $169.99 and it'll be shipping in the United States starting on the 15th of December, 2014. The Razer DeathAdder Chroma will cost you $69.99 and it's The Razer Kraken 7.1 Chroma will cost you $99.99 and will also be available starting on the 15th of December, 2014.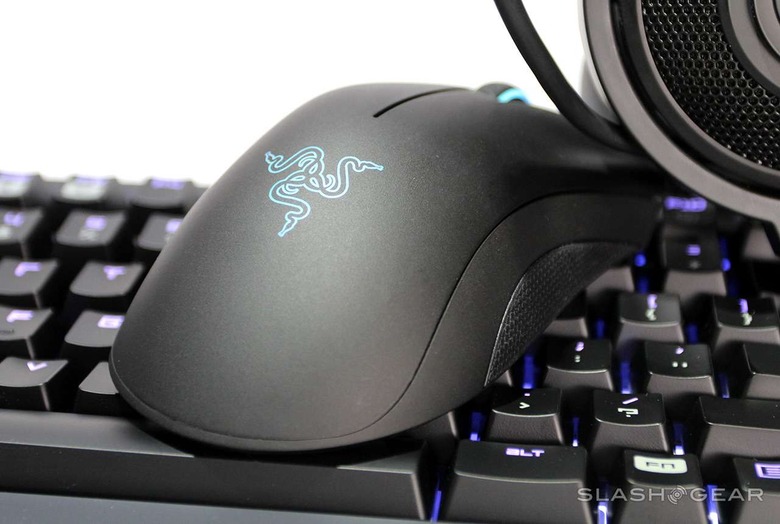 The original Razer DeathAdder mouse was released in January of 2006. This name-brand mouse line has been around longer than the iPhone. Here with its newest iteration you get color in its scroll wheel and in the logo under the palm of your hand.
Like the Kraken 7.1 headphones in the Chroma line, you'll get three different ways to display color. There's Spectrum Cycling – that's just colors changing (like you'll see in the video in this review) so smoothly you'll scarcely believe they're changing. There's also "Breathing" and Static. Choosing colors with Razer's software (Razer Synapse) means picking from 16.8 million different shades to match whatever system you've got in mind.
• Ergonomic right-handed design with textured rubber side grips
• 200 inches per second/50g acceleration
• 10,000dpi optical sensor
• 1000Hz Ultrapolling
• Seven-foot, lightweight, braided fiber cable
• Approximate size: 127mm/5" x 70mm/2.76" x 44mm/ 1.73", LxWxH
• Approximate weight: 105g/0.23lbs
This mouse is quick – amongst the most precise and fine-tuned mice on the market today. You can work with Razer Synapse to modify your experience to your liking, then check Razer Synaps Stats & Heatmaps (in beta mode) to see where you clicked most often in-game, how far you traveled with the mouse, how many times you clicked, etc.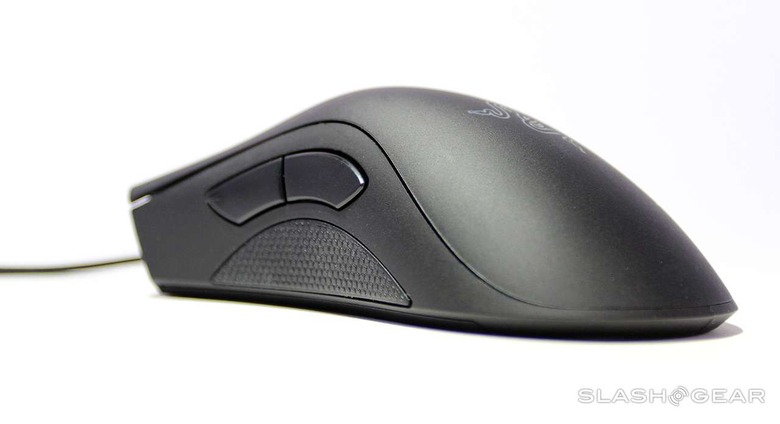 Where the Razer DeathAdder really shines is in its rubber side grips. They allow you to hold on to the mouse in a way that other mice do not – you're never going to be jamming so hard on this mouse that it slips out of your hand.

While upon first inspection it seemed like a bummer that this mouse missed out on the one feature several of its competitors had – the on-mouse physical button DPI switch – it's there. You just need to know how to include it with Razer Synapse.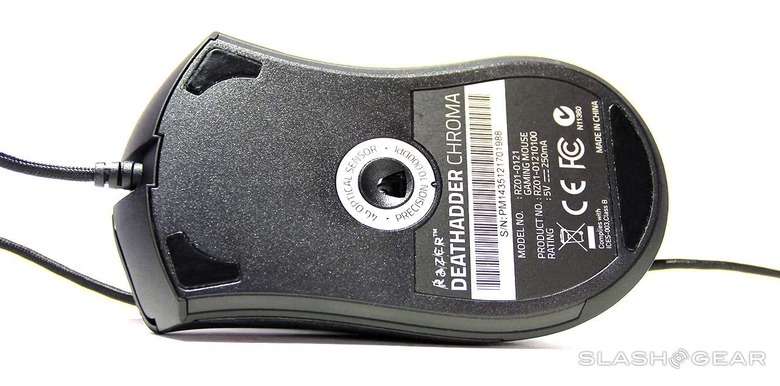 Razer Synapse allows you to do two different things in this space. You can program the scroll wheel to allow you to switch between profiles on-the-go – that's your option without a keyboard. WITH a Razer keyboard, you can use Razer Synapse to program in profiles for the mouse on the board – tap one, change the other.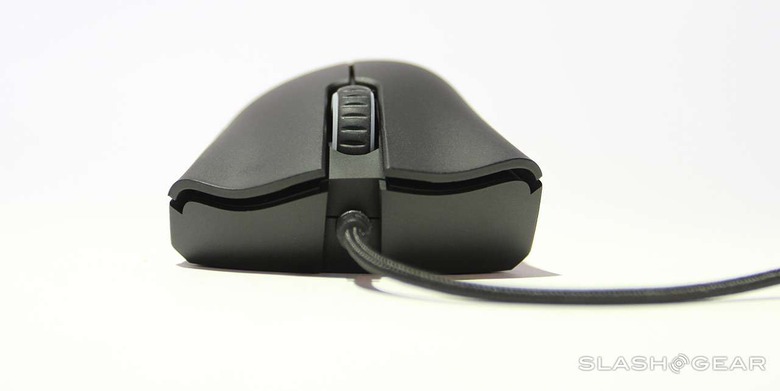 Under the surface of each button you'll find Omron switches, meaning you get a "pronounced tactile feedback" and hair-trigger-sensitive action. They're really great clickers, that's for certain.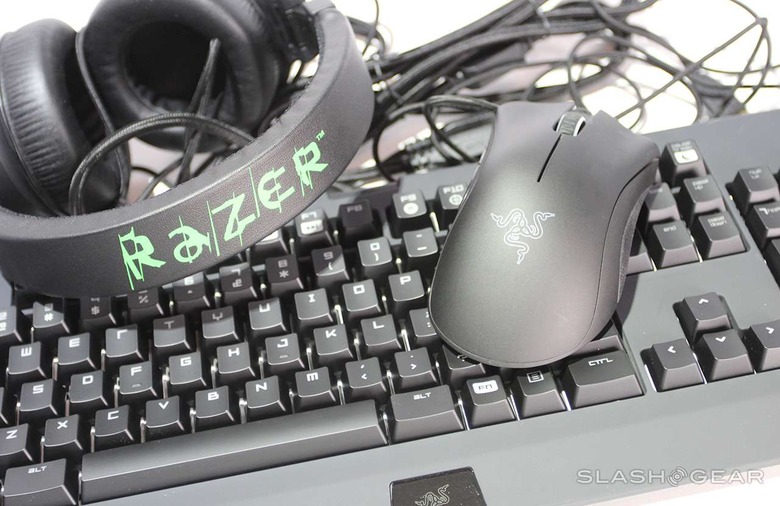 This mouse will cost you $69.99 USD and you'll have a very, very hard time finding a better mouse for that amount of cash. Have at it – unlike its Chroma brethren, you won't have to wait until the 15th of December to pick this mouse out: it's out right this minute.