Razer Core X Chroma eGPU brings on the RGB lights, USB ports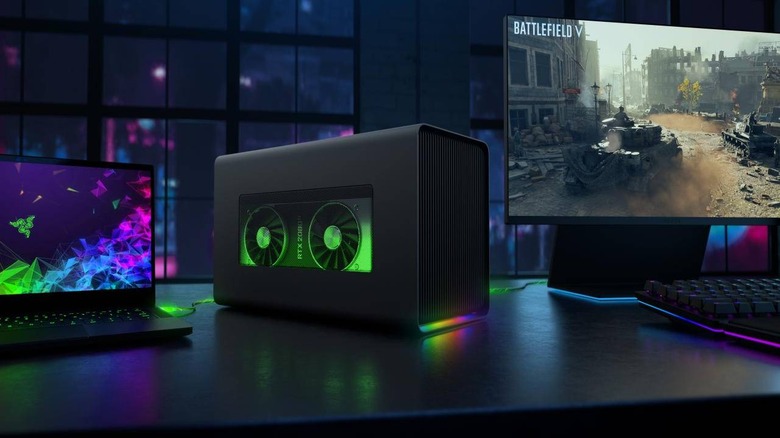 Laptops are getting thinner and some PCs are getting smaller. While that may be a boon for portability and space economy, there's only so much you can cram inside of them. Thanks to technologies like Thunderbolt 3, however, you can keep computers small and slim and offload the brunt of the work to external components. With Razer's latest Core X Chroma, Windows laptop and MacBook users can not only offload graphics intensive work to the GPU enclosure but even charging and data transfer as well.
Razer's line of Core external graphics enclosures has been around for quite a while now, giving Windows laptops and MacBooks the added muscle to handle games and graphics work with aplomb. You could even say that the Core X Chroma brings two different eGPUs together. On the one hand, you have the Chroma LED lights and versatility of the Core V2's ports but, on the other hand, you also have the raw power offered by the Core X.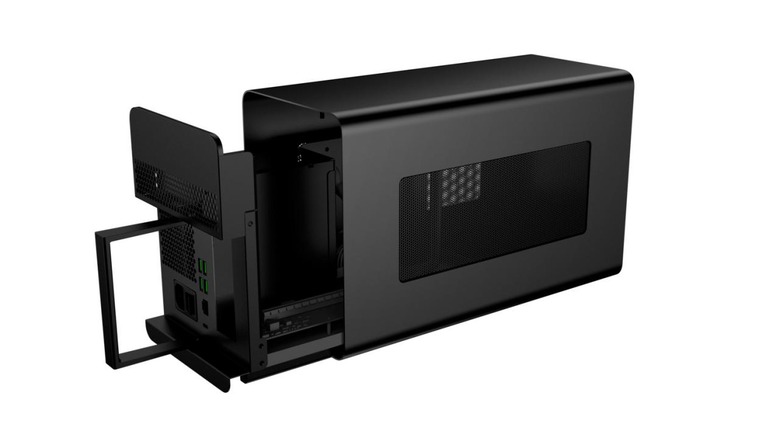 Just like the latter, the Core X Chroma has room for a 3 slow-wide desktop graphics card from NVIDIA or AMD. It bumps up the power supply to 700 W to feed not only the GPU but also offer 100W charging for USB-C laptops over that same Thunderbolt 3 port.
This time, however, it does so with style thanks to the Chroma's 16.8 million colors. Like the Core V2, the Core X Chroma now sports four USB-A ports as well as an Ethernet port, all at the back away from plain sight. Despite the multitude of data sources available, Razer's dual-chip design handles both graphics and peripheral data on a single Thunderbolt 3 cable without breaking a sweat.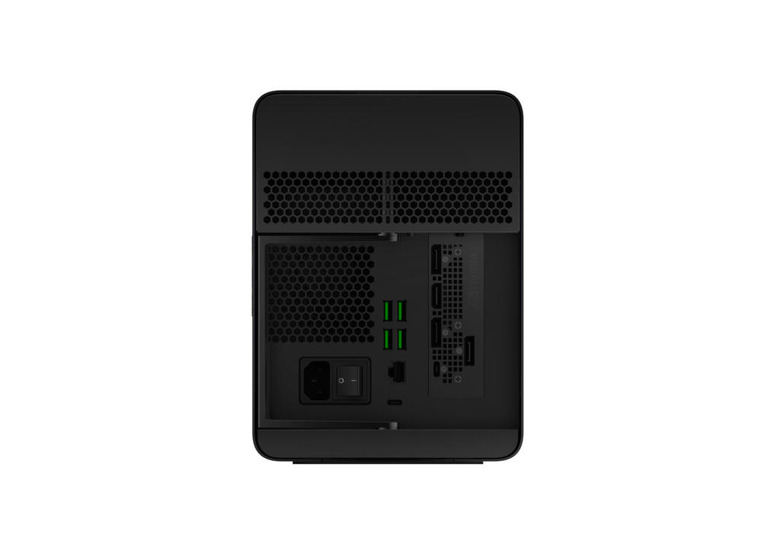 The Razer Core X Chroma is available now for $399.99, just for the enclosure, of course. Compatible cards include NVIDIA GeForce RTX, GTX, and Quadro cards and AMD Radeon and Radeon Pro with XConnect support. Windows 10 laptops require a Thunderbolt 3 with eGPU support enabled and the latest Windows RS5 update while Macs must be running macOS 10.14 High Sierra.