Razer Blade Pro refresh is a THX certified, GTX 1080 beast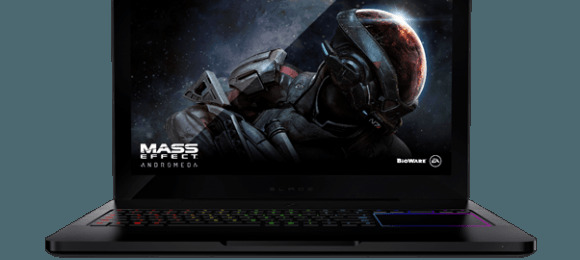 We've known a Razer Blade Pro refresh was coming for some time now, but today Razer told us when we can expect it to arrive and how much it'll cost. With a specifications list packed to the brim with high-end hardware, you might want to consider this laptop if you're looking for a powerful machine. Be warned, however, that such a high-end package comes with an equally high-end price tag.
The Razer Blade Pro is outfitted with a 17.3-inch 4K IGZO multi-touch display and one of the standout pieces of hardware is the NVIDIA GeForce GTX 1080, one of NVIDIA's top-of-the-line graphics cards. An Intel Core i7-7820HK CPU serves as the brains of this laptop, with an impressive 32GB of DDR4 RAM keeping things snappy.
Other features include Windows 10 64-bit, an ultra-low-profile Razer Chroma mechanical keyboard with individually backlit keys, and SSD options that range from 512GB all the way up to 2TB in RAID 0 configuration. As far as ports go, you're looking at one Thunderbolt USB-C port, three USB 3.0 ports, HDMI 2.0, an SDXC card reader, and a 3.5mm headphone jack.
That's pretty impressive, but hardware on its own isn't generally enough to pull people in these days. What makes the Razer Blade Pro stand out from some of its competitors is the fact that it's THX certified. This means that both the display and the audio jack have been certified by THX for an excellent viewing and listening experience.
Razer also says this is the thinnest laptop to feature a GTX 1080, and with a total thickness of 0.88-inches, that isn't hard to believe. Despite its relative thinness, this is still a hefty laptop, as it weighs in at 7.7 pounds. That weight when coupled with the 17-inch display likely make for one relatively large, albeit thin, laptop.
Still, if this is the laptop for you, then get ready to shell out some cash, as the Razer Blade Pro comes with a $3,999.99 price tag in the US and costs €4,499.99 in Europe. It'll be launching first in the US, Canada, UK, Germany, and France in April, with a worldwide launch to follow later in the month.