Razer Blade gaming laptop ships imminently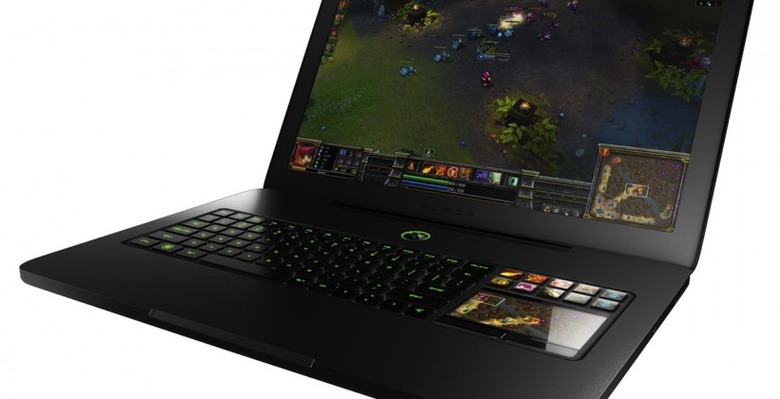 Gaming device manufacturer Razer has confirmed it will be offering pre-orders on its $2,799.99 Blade uber-notebook within days, with the laptop – that has a touchscreen for easier in-game control – expected to ship in time for Christmas. There's also been a quiet feature change, CEO Min-Liang Tan informed Kotaku, with a 256GB SSD taking the place of the originally specified 320GB HDD.
Otherwise specifications remain the same, which means a 17-inch display, 2.8GHz Intel Core i7-2640M processor, and 8GB of 1333MHz DDR3 RAM. Graphics are courtesy of NVIDIA's GeForce GT 555M with NVIDIA Optimus, paired with their own 2GB of GDDR5 video memory.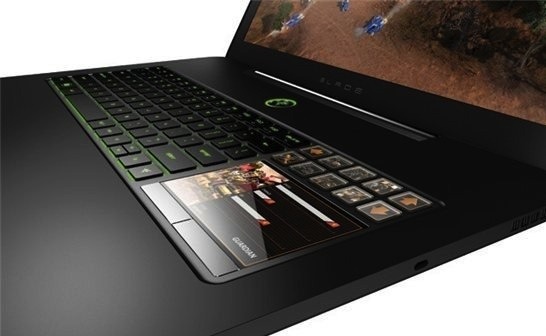 More interesting, however, is the compact touchscreen that lives to the side of the backlit keyboard. That works as a secondary display and as a shortcut panel, supporting multitouch gestures, and is topped by ten user-programmable buttons each with their own display, similar to what the Optimus Popularis delivers.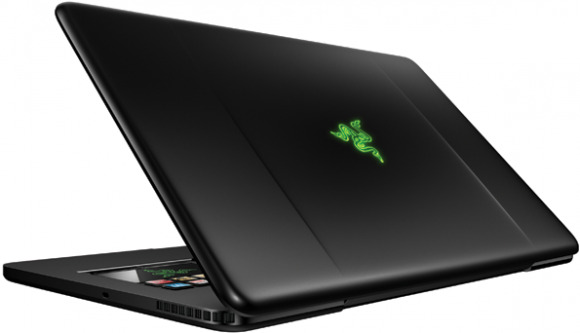 [via The Verge]