Razer BlackWidow Elite mechanical gaming keyboard detailed with on-board memory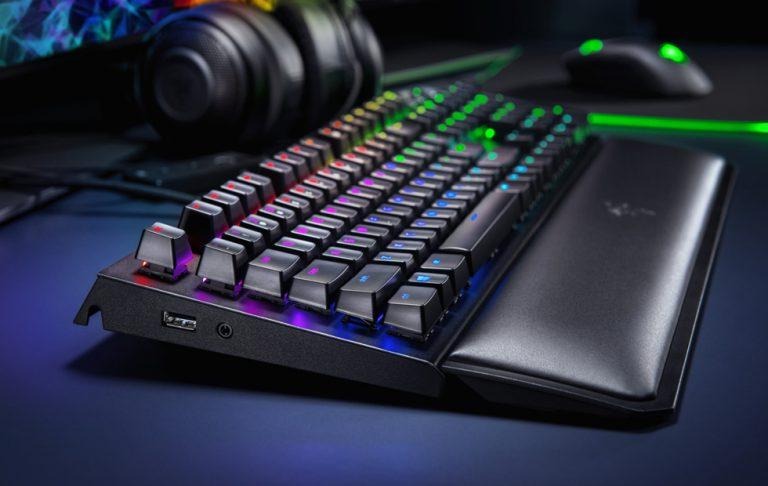 Razer BlackWidow Elite was revealed today, bringing the original gaming-ready mechanical switch-toting keyboard back with a new set of features. This version of the keyboard has the ability to run with green, orange, or yellow Razer Mechanical Switches, allowing the end user the exact sort of switches they desire most. This keyboard is the first in the BlackWidow line to come with Hybrid On-board Memory and Cloud Storage "for up to five profile configurations that can be saved for use anywhere."
This keyboard works with USB 2.0 and has an audio pass-through and wire routing as well as a padded wrist rest. As a full keyboard this unit has directional buttons and a number pad as well as a full set of QWERTY keys – plus a few more buttons and switches, so to speak. In the upper-right hand corner is a Multi-Function Digital Dial for all your... whatever you end up using it for.
The Razer BlackWidow Elite features Razer Hypershift, which when used with Razer Synapse 3 software, allows every single key to become a macro key. Synapse 3 also allows full Chroma color scheme customization, as is the usual with all Razer Chroma devices.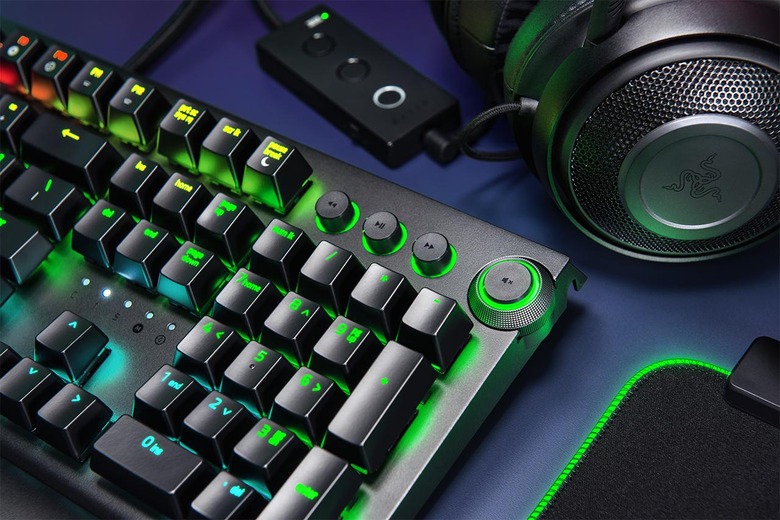 Hybrid On-board Memory and Cloud Storage for configuration saves allows the user to keep their pre-set custom controls and lights in the mix for any place they happen to go. That includes switching computers – if that's something you do on the regular.
● Razer Mechanical Switches designed for gaming
● 80 million keystroke life-span
● Razer Chroma customizable backlighting with 16.8 million color options
● Ergonomic wrist rest
● Multi-Function Digital Dial
● Dedicated media controls
● USB 2.0 and audio pass through
● Hybrid On-Board Memory and Cloud Storage – up to 5 profiles
● Razer Synapse 3 enabled
● Cable routing
● 10 key rollover anti-ghosting
● Fully programmable keys with on-the-fly macro recording
● Gaming mode option
● 1000 Hz Ultrapolling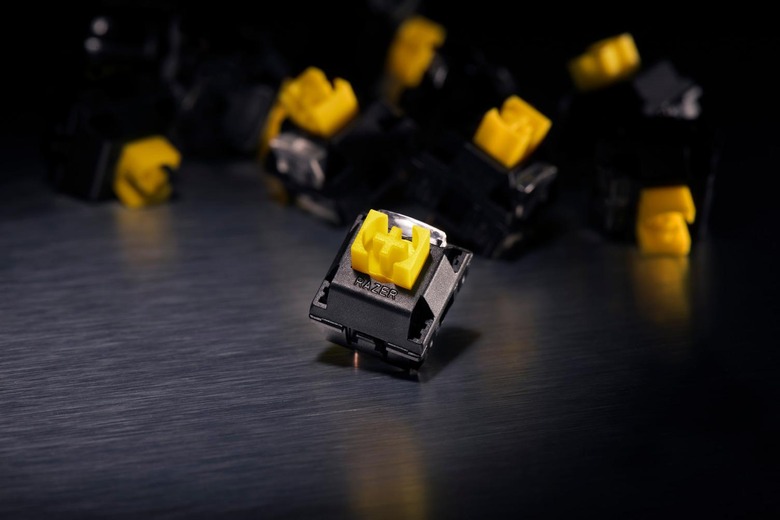 The Razer BlackWidow Elite is what Razer calls "the most complete mechanical gaming keyboard" – and it'll cost you right around $170 for the privaledge. Users will find the Razer BlackWidow Elite made available on August 31st, 2018.