Razer BASILISK mouse just popped a clutch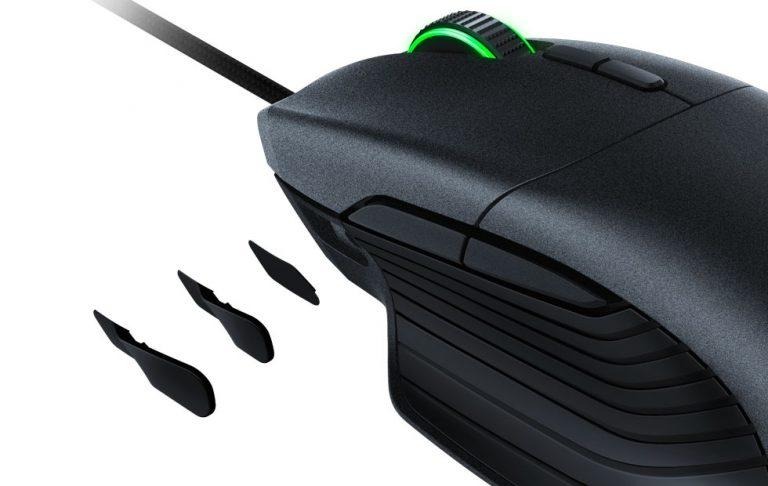 The Razer Basilisk was just announced by Razer at PAX, bringing a new sort of device to the mix with hardware customizability. This device was made specifically for first person shooter games and has an "industry-best" 50 million click lifespan with Razer Mechanical Mouse Switches. Inside is a 5G true 16,000 DPI optical sensor – the same one used in the DeathAdder Elite and the Lancehead Tournament Edition.
Under the body of this mouse is dial which adjusts the scroll wheel's scrolling resistance level. Also on the adjustment tip is a new removable "clutch". This clutch can be set to adjust a variety of features in the mouse, including DPI level, push-to-talk, item pick-up, or basically anything else – just so long as you can make Razer's software* do it.
"The customizability of the Razer Basilisk sets it apart from other FPS mice, and is something that we're incredibly proud of," said Razer co-founder and CEO Min-Liang Tan. "This is a mouse designed for tweaking that last ounce of performance out of each gamer's specific FPS playstyle. For games like CS:GO, PUBG, Quake, and the likes, there's nothing better."
*That software is Razer Synapse 3 (Beta), a bit of software that allows button remapping and adjustments like surface calibration. This software also controls the Razer Chroma lighting inside the mouse.
Continuing the tradition of naming Razer products after epic or otherwise supremely extreme elements or creatures, this device is called BASILISK. Like other Razer mice, this one's named after a snake. The Basilisk is a mythical snake, otherwise known as the king of serpents.
The Razer BASILISK will be made available in the Razer Store online starting in September of 2017. Pricing will hit right around $70 for the USA, and 70 Euro in Europe. Worldwide availability will begin in the 4th quarter of this year – that's October, November, December of 2017.