Razer Basilisk Essential gets reboot with price adjust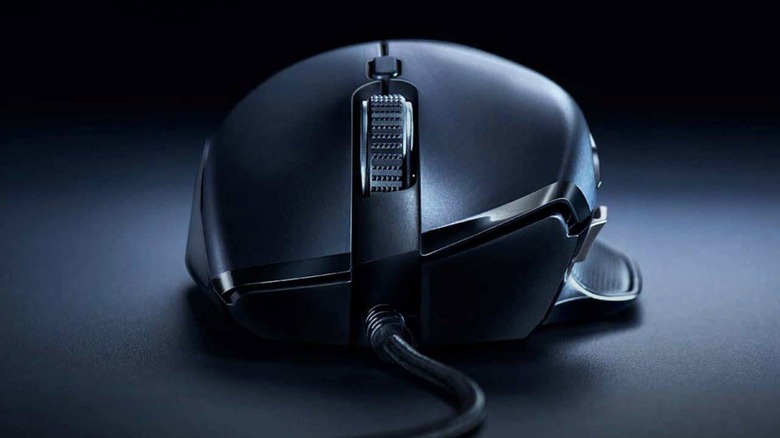 The Razer BlackWidow keyboard, Kraken headset, and Basilisk Essential are all reboots of their most recent predecessors. Each of these three peripherals brings the look and the feel of their predecessors to a slightly less expensive package. For those users that wish to get the nearly-most-basic Razer experience in gaming accessories, this might be your newest best bet.
The Razer Basilisk Essential borrows the newest cool way to announce that a product is as basic as possible – Essential. Essential means its the same product as the standard edition, but it's parred down to only the most essential elements. With this mouse, that means the following specifications.
The Razer Basilisk Essential has a 6,400 DPI optical sensor and what Razer describes as up to 220 inches per second (IPS) / 30 G acceleration. In the mix are 7 independently programmable "Hyperesponse buttons" and clicks with Razer Mechanical Mouse Switches. This is a right-handed designed mouse with rubber grips and a "Gaming-grade tactile scroll wheel."
Under the hood is Razer Chroma lighting enabled with Razer Synapse 3 for custom color activation. This mouse has 1,000 Hz Ultrapolling and an approximate weight of 95 g / 0.21 lbs (excluding cable). The dimensions of this mouse are 124 mm / 4.88 in (Length) X 75 mm / 2.94 in (Width) X 43 mm / 1.69 in (Height).
The Razer Basilisk Essential will be available starting on the 14th of March, 2019, on Razer's online shop for approximately $50 USD. This is one of three new accessories released this morning by Razer to take on the industry with a slightly different price point for devices that look and act like their slightly more-expensive predecessors.
The other two devices are a keyboard and a headset, both of which are so extremely similar to their predecessors that it'd be a shock if the average user could tell one from the other – unless they were labeled, of course. If you're going to give a gaming gift to a young family member of yours in the near future, these three devices are a pretty good bet.