At this point, Razer, Corsair, and a bunch of other companies have outfitted pretty much every PC accessory under the sun with color-changing RGB lighting. Keyboards and mice were the first to arrive on the scene, and the RGB craze has even spread to mousepads at this point. Not content to stop at outfitting mousepads with lights, Razer has announced the newest accessory in its Chroma line: The Razer Base Station Chroma.
At its core, the Razer Base Station Chroma is a headphone stand outfitted with Chroma lighting. Razer hasn't shared much about the Base Station Chroma just yet, but judging from the image above, the Chroma lighting is situated in a band that wraps around the base of the stand.
Beyond its functionality as a headset stand, the Base Station Chroma also serves as a USB hub. The Base Station Chroma provides you with three USB ports, allowing you to do things like charge other devices or connect peripherals like keyboards and mice without having to actually get behind your computer. While the Base Station Chroma would seem like a silly accessory as just a Chroma headset stand, we can see its USB hub functionality pulling a fair amount of people in.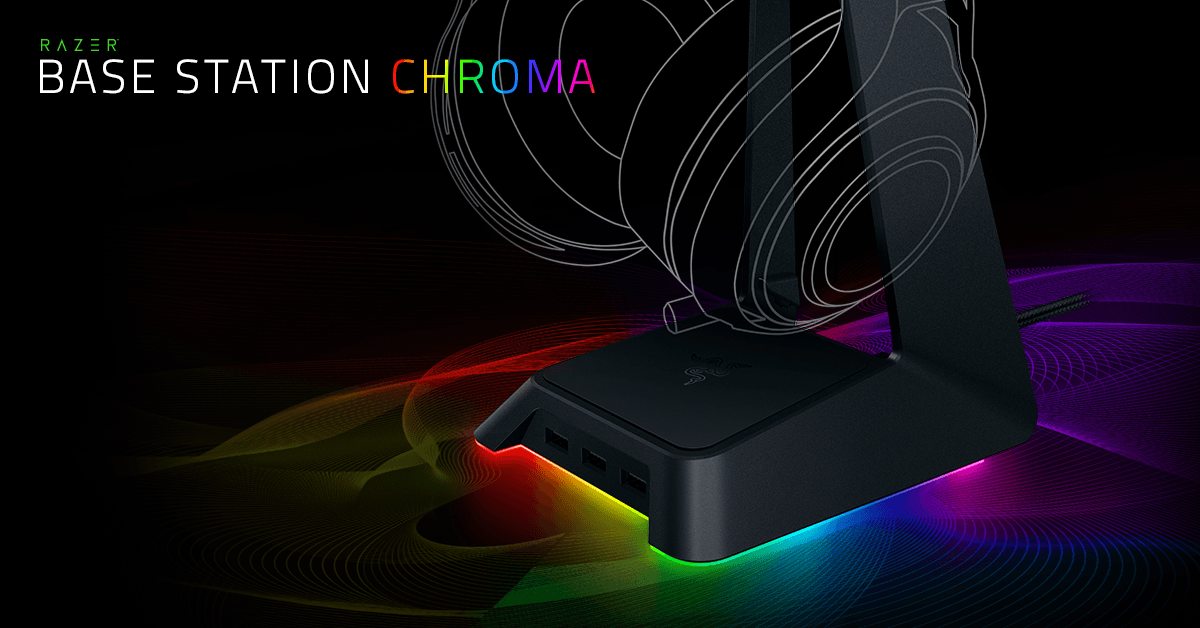 If you're already waist deep in the Razer Chroma ecosystem and you want to know more about the Base Station, we've got some sour news for you: Razer isn't ready to dish those details just yet. Though it says the Base Station Chroma is going to begin shipping in Q3 2017, that's as specific as it's willing to get. We do know, however, that this will set you back $59.99.
If you already know you want this, you can head over to Razer's site today and register your interest. After that, it's down to playing the waiting game. Hopefully more details will follow soon, but for now, tell us what you think – is this a must-have accessory for your set up, or are you going to pass?