Raumfeld turns to porcelain for eye-catching streaming speakers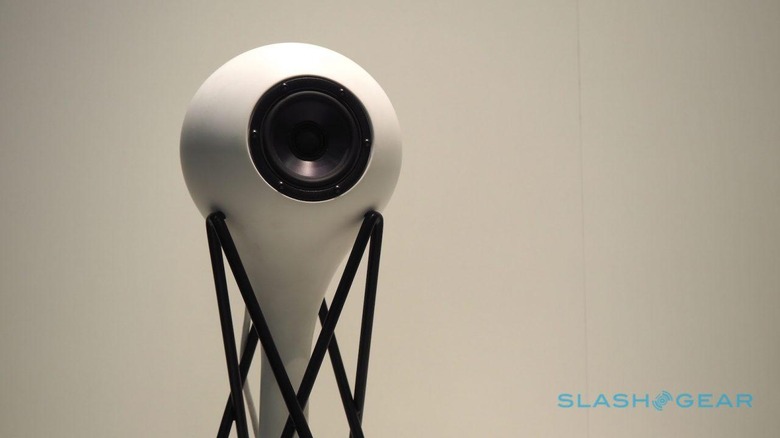 Raumfeld may be chasing Sonos in the US for market share in multi-room audio, but the German firm is also hoping to dislodge rivals on style with its latest unusual speakers. Dubbed Raumfeld X Rosenthal, the prototype pair is crafted from fine porcelain, and resemble something from the set of Mars Attacks.
Raumfeld is describing them as the "world's first streaming speaker" produced from porcelain, which is a fairly niche category to be fair. There have been several other speakers that use the material, though presumably none before have had integrated streaming support.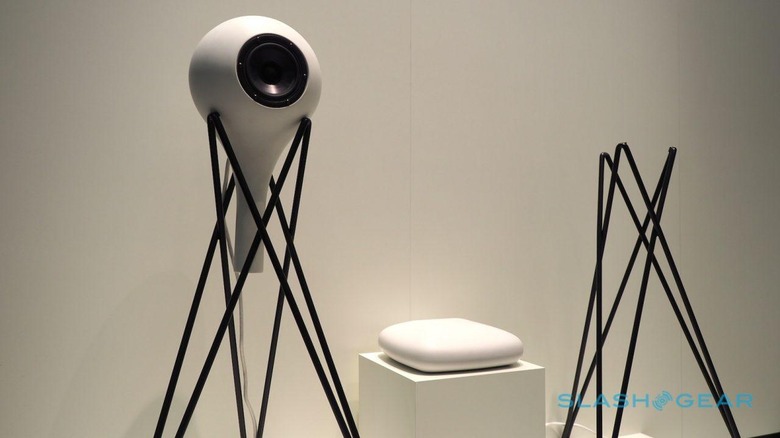 That's all built into a pillowy companion box, which also holds the 160 watt amplifier. A couple of matching braided cables link the whole thing together, while some fairly elaborate framework stands hold the speakers up.
It's all very eye-catching, though you might not realize exactly what Raumfeld has used to make the Raumfeld X Rosenthal from at first glance. Touch it, though, and you notice the matte-finish glaze.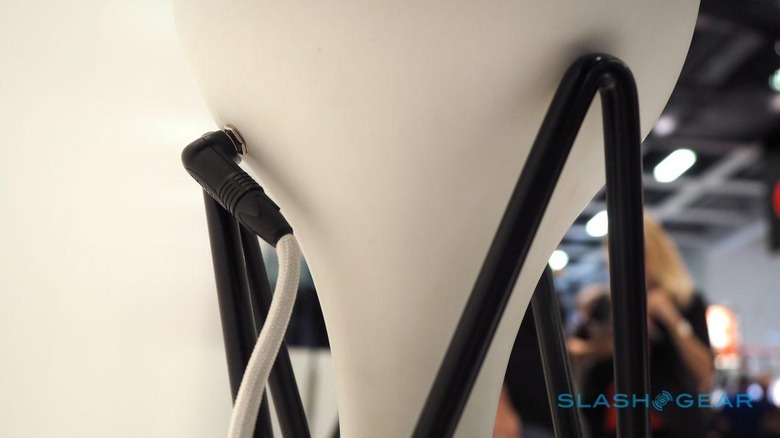 Is the audio affected? In fact, Raumfeld isn't making any big claims about it, beyond the "crystal clear sound" that most speaker manufacturers like to boast. Still, there are reasons why you might want ceramic casings instead of wood or plastic.
For a start, porcelain is non-porous and high density, much higher than the same thickness of wood. That helps cut self-oscillation of the speaker casings, which audio experts claim has a knock-on effect to the acoustic pattern overall.
Right now the whole system is a prototype, the company says, and there's no word on whether porcelain will make it to a production speaker.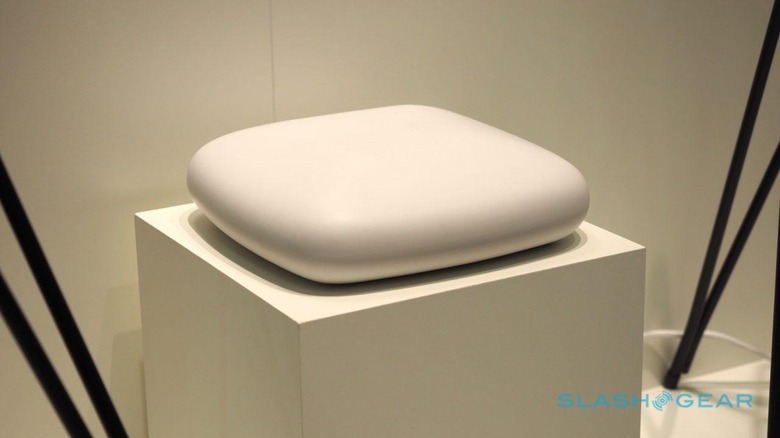 It all integrates with the company's multi-room system, which has now been upgraded to support Google Cast in addition to adding more than 200 different streaming sources including Google Play Music, Deezer, iHeartRadio, and Plex.
There's also a new multi-room remote control that connects via Bluetooth and has both buttons and a touchscreen, along with a jog-dial.