Ratchet & Clank Collection shipping August 28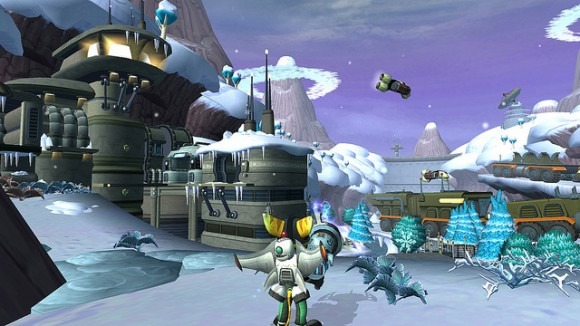 The 1080p remaster of the classic games that put Insomniac Games on the map will be available on the PS3 on August 28. The collection will include all three Ratchet & Clank games from the PS2, available in full 1080p HD support, or 720p 3D support for those with the equipment to take their game to the next dimension. In addition to a complete remastering of the graphics, the games have added trophy support. And, where applicable, online multiplayer has been recreated to function with the Playstation Network.
Many gamers didn't get to experience Ratchet & Clank's online multiplayer when it was available on the PS2. So for the title Ratchet & Clank: Up Your Arsenal, that functionality is being completely revived. The other titles in the remake, which will be released as one title called The Ratchet & Clank Collection, are Going Commando and the original Ratchet & Clank game that started it all.
Ratchet & Clank was one of the biggest blockbuster PlayStation franchises to make its way to the PS3. Insomniac is celebrating the franchise's 10th anniversary this year, and plans to offer more special content in celebration of that. The collection will be available for $29.99. Sony told gamers to keep an eye out on its official Facebook and Twitter pages for the latest details.
[via PlayStation Blog]