Raspberry Pi Zero: computing in smaller size, smaller price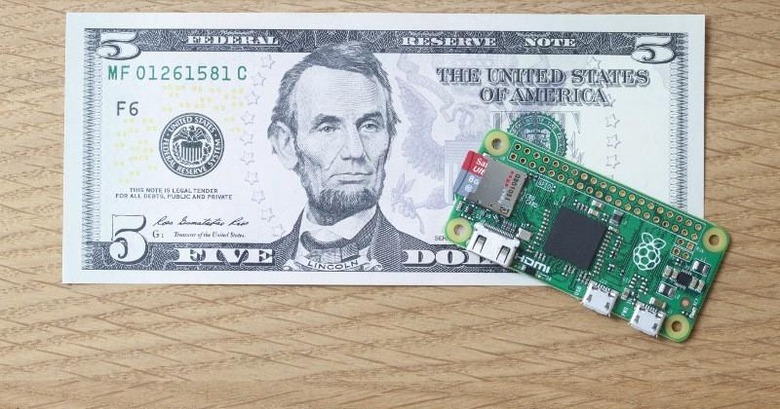 Although development boards, like Beagle Board and Arduino, have been in existence far longer than it, the Raspberry Pi ushered in a revolution by bringing down the price without compromising (too much) on features. Plus, it has been committed to open source and open hardware from the get go. Now it's trying to do that magic again, but this time in a new form factor. With the popularity of HDMI PC sticks, it's not surprising that the new Raspberry Pi Zero would come in that size. What's surprising, however, is its $5 price tag.
That's no small price dive considering a regular, full-sized Raspberry Pi costs around $20 to $35, depending on the model. A $5 dollar PC board "on a stick" will definitely sing to the hearts of even more hobbyists and makers. Of course, there will be even more compromises here, but not so much that you will feel too crippled.
For example, for the processor, it uses a Broadcom BCM2835, a 1 GHz ARM11 CPU that the Raspberry Foundation claims is 40% faster than that of the Raspberry Pi 1, which was clocked at 700 MHz. RAM is at 512 MB, which is also comparable to the Raspberry Pi 1 Model B though half of the latest Raspberry Pi 2. Suffice it to say, if you managed to bear with the first RPi, you'll be able to make do with the Zero. And at an even lower price to boot!
There are less and smaller ports though. For example, there is only a mini HDMI socket, though it does support 1080p video output. There are two micro USB ports for both data and power. For hacking, there's an unpopulated composite video header and, most importantly, an unpopulated 40-pin GPIO header that has the same layout as the previous RPi's, making it compatible with many existing peripherals and attachments. Oh, and it also runs the Debian-based Raspian OS as well as apps like Minecraft.
Considering all that you're getting, $5 seems like a steal. It is available now from The Pi Hut and Pimoroni in the UK and from Adafruit and in-store at Micro Center in the US. Plus, if you buy the December issue of The MagPi magazine, you get one for free. The Foundation says that although they have produced several thousands Raspberry Pi Zeros, they expect that demand, which will undoubtedly be high, will outpace supply for a while.
SOURCE: Raspberry Pi