Raspberry Pi Wolfson audio card lets users capture audio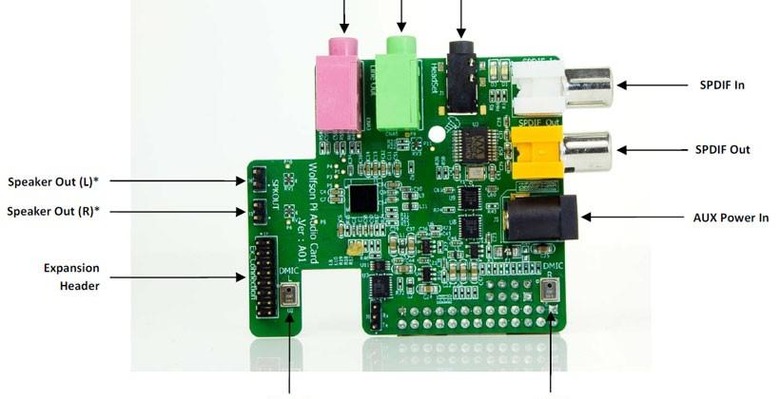 The Raspberry Pi developer board has turned out to be a very popular device for DIY users. The Pi can be used for just about any project that the user can think up. Element 14 has announced that it has a new accessory for the Raspberry Pi available in the form of a new Wolfson audio card.
The audio card is designed to be compatible with Pis that use the P5 pads. These pads are only found on the Revision 2 Raspberry Pi and later. That means if you have one of the original Raspberry Pi devices, you will need to upgrade to use the sound card.
The Wolfson card for the Pi is based on the WM5102 low power audio system from smartphone, tablets, and other portable devices. It has a high performance audio hub, wideband telephony voice processing, and a high-performance audio hub CODEC.
The device has a programmable DSP and features flexible, all-digital audio mixing and routing engine with sample rate converters. Other features of the sound card include dual stereo headphone drivers each providing stereo ground-reference or mono BTL outputs. The card also has a single generator for controlling haptics and stereo 2W class-d speaker outputs are built-in. The Wolfson audio card is available for $33.
SOURCE: Engadget