Raspberry Pi PIXEL desktop now available for PCs, Macs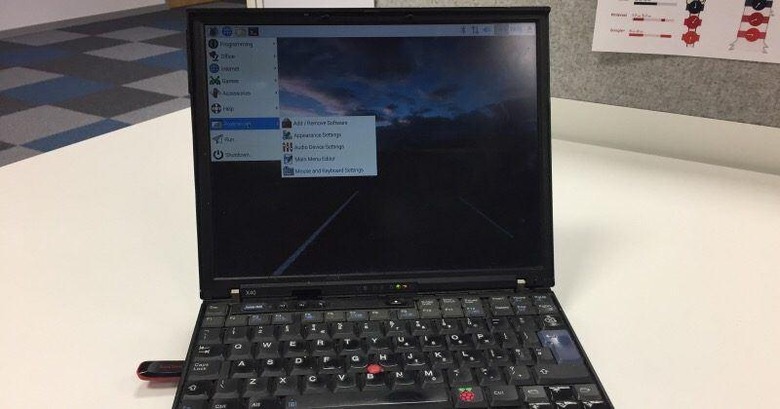 The Raspberry Pi might be best known for producing ultra cheap but highly capable single board computers (SBCs), but the Foundation's dreams of making computing affordable and accessible doesn't end with just the hardware. To make it come true, RPi also had to invest in developing the software to run on the board, culminating in the PIXEL, it's perhaps unfortunately named customized Linux distribution. To bring its computing dream beyond a single class of devices, the Foundation is making PIXEL available on PC and Macs, giving users a Raspberry Pi experience even with a Raspberry Pi.
Why bother with a PIXEL for non-Raspberry Pi computers? For one, because they can, and a bit easily too. As PIXEL is based on the popular Debian Linux distribution, which runs on a wide variety of machines, it took little effort to get PIXEL running on the x86 computer architecture. So they reap the fruits without sowing that much more.
Second is that it gives users a familiar computing environment whether they're running off a Raspberry Pi or off a PC/Mac. That is especially useful for schools, especially those with older and less powerful PCs, that offer the Raspberry Pi as an educational platform. Students won't have to adjust between the PIXEL on a Raspberry Pi in school and a Windows or macOS environment at home, or vice versa.
Those familiar with installing Raspberry Pi's Raspian or other RPi distros won't feel out of place with the PIXEL for desktops. But instead of writing them on an SD card, they right it on a DVD or a USB stick. The latter method allows user data to be saved between sessions so you won't have to start from scratch at every boot.
There is one caveat to the PIXEL for PCs and Macs. Unlike the Raspberry Pi boards, the Foundation doesn't have any control over the hardware combinations, especially with PCs. So some hardware may not work fully with PIXEL. Other than that, the PIXEL on the RPi is exactly the same PIXEL on PCs, save for the absence of Minecraft and Wolfram Mathematica, which requires a different set of license to distribute.
SOURCE: Raspberry Pi