Raspberry Pi gets initial Chromium OS support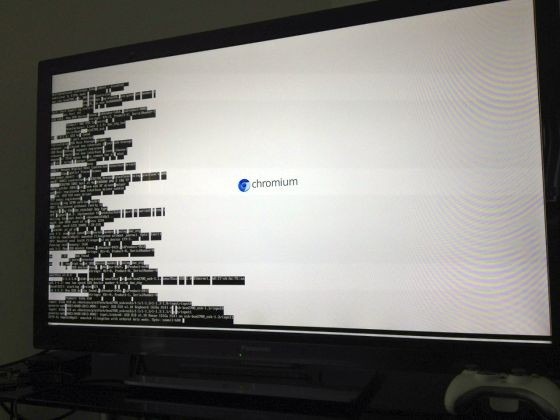 If you're one of the geeks who gets giddy at the thought of getting your hands on the tiny and cheap little Raspberry Pi computer, you'll soon have a new choice of operating system to run on the device. A Chromium OS hacker going by Hexxeh has been working the port the Chromium OS over to the Raspberry Pi board. The project is still a work in progress.
The good news is that the cheap little computer board has been approved by the official Chromium OS team to run the operating system. What that means for now is that the Chromium OS can boot on the Raspberry Pi board. That doesn't mean the operating system is stable on the hardware though.
In fact, it could be a while before a stable version of the operating system is available for little $35 Raspberry Pi mainboard. Considering that Chromium OS is known to run considerably better on Chromebooks rocking hardware such as Intel Celeron processors and 4 GB of RAM, than it does on slower machines with Intel Atom processors and 2 GB RAM, you have to wonder how well the rather sloth-like Raspberry Pi will do with the operating system. After all, the board only has a 700 MHz ARM11 processor and 512 MB memory.
[via Liliputing]