Raspberry Pi $25 computer set for February 20th release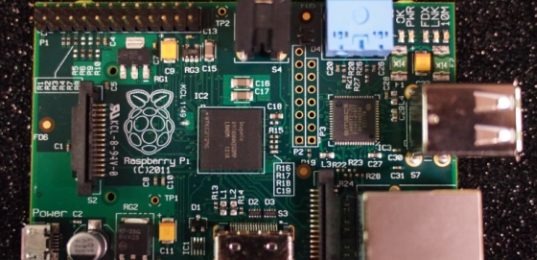 This little monster you see before you is essentially all you'll need to roll out on a couple of tens and a fiver – a computer for just $25. This is the Raspberry Pi, and after months and years of speaking about it behind the scenes, it's finally set to be released on the 20th of February. This device was originally supposed to be going on sale in December of 2011, but has now been officially announced by the creators to be coming out on the date announced, right here in the second month of 2012.
The Raspberry Pi $25 PC is essentially a computer motherboard with a low-powered ARM-based processor by the name of Broadcom BCM2835 and a cute set of connections around the Raspberry Pi logo printed on the board near the center. You'll be running Linux-based software right out of the box and is set to be aimed at education groups, hobby computer builders, and those looking for the cheapest computer on the block. There will be two versions of this device when its released – the basic build for $25, and the slightly upgraded version with internet connectivity for $35.
The board is able to handle 1080p HD video playback, gaming to some degree, and has been shown to roll out on giant screens in testing phases several times already. You'll be able to see this computer in action within the month and will be able to pick one up for yourself by the end of the month. If all goes according to plan, that is!
[
Raspberry Pi]