Chevrolet's upcoming C8 Corvette is one of the most anticipated sports cars in the world right now for one key reason: it's going to feature a long-awaited mid-mounted engine. But for those with a whole bunch of cash in their pocket, there's another, rarer mid-engine Corvette up for sale that could be priceless for collectors. It's the one-of-a-kind 1993 Innotech Corvette, dubbed "Mysterro," which features a C4 under a custom body design.
The Innotech Corvette came from the mind of Vaclav Kral, the well-respected Czech auto designer who worked for a number of carmakers throughout his career, including Porsche. Originally intended to be a boutique sports car with production run of just 25, the Mysterro ended up being a one-off after it was built in 1993. The car uses the C4 Corvette's 300-horsepower 5.7-liter V8 engine mounted in the middle, along with the Chevy's suspension, brakes, and steering, all under a custom tubular frame.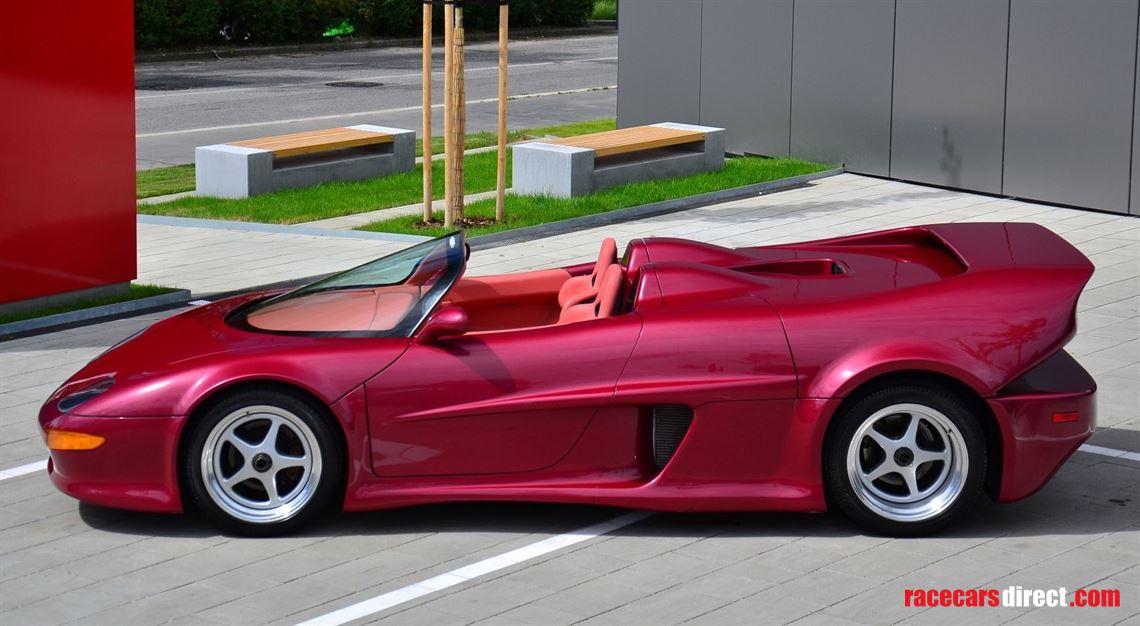 Along with a 5-speed manual transmission and body design details that seem borrowed from early 90's Lamborghinis, Kral added an all-red leather interior, Recaro seats, and an audio system from Alpine. Interestingly the car has no roof whatsoever, something that helps keep the roadster's weight just under 3,000 pounds. Another oddity are the large compartments on the sides, presumably for luggage or whatever else the driver is carrying.
The car is being sold in the UK through RaceCarsDirect.com with an asking price of $120,000. That's a steal when it's said to have a market value of a little under $300,000. Also consider that it runs and has under 70 miles on the odometer. This may not be the only mid-engine Corvette on the roads for much longer, but there's still a chance to own while it is.
SOURCE RaceCarsDirect.com