Raon Digital Everun Note internal 3G WWAN mod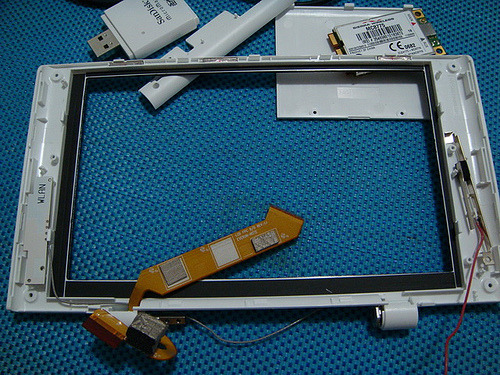 Raon Digital were holding up a red-rag with their Everun Note, including a PCI-Express Mini slot and SIM card holder: it was only a matter of time until someone slotted a 3G WWAN modem in there.   Taking the guts of an AT&T AirCard 875U, a UMPC Fever forum member dismantled their Everun Note and threaded an antenna around the LCD bezel.
Since the SIM slot is already installed, there's no overwhelming hardware modifications to be made.  The Sierra Wireless MC8775 from inside the AirCard slots into the Mini-PCI slot, the SIM slot is wired up and the antenna connections clipped on (after being routed down through the hinge and around the motherboard).
End result is one of the most powerful UMPCs available, with the added benefit of high-speed 3G connectivity.  Right now, importers aren't offering a WWAN version of the Everun Note, so modifying your own is perhaps the only way to get internal 3G.
[via UMPC Fever]