Ram takes wraps off Texas Ranger concept pickup truck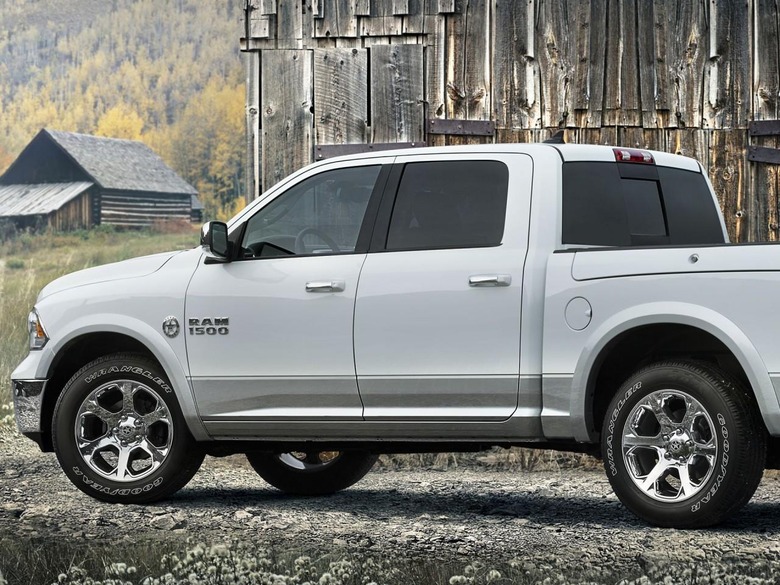 Ram has introduced a new pickup truck concept at the Dallas Auto Show, and most fittingly that truck is called the Texas Ranger. Chuck Norris jokes aside, the Texas Ranger aims to appeal to Texans' love of trucks, and brings with its a distinct Ram 1500 design flavor and a Texas Ranger badge insignia in various places, lending a visual to the name. The concept isn't surprising, given that Texans drive more trucks than drivers in any of the other states; Ram says its truck sales in the state are about 2.5 times higher than its truck sales in the second-slot state.
Ram unveiled the truck today, calling it a "commemorative concept truck" made to put a spotlight on the maker's "relationship with the Texas Rangers and the Texas Ranger Hall of Fame and Museum." Continued Ram's CEO Bob Hegbloom, "Although Rangers are well-known horsemen, today Texans drive more pickups than drivers in any other state in the country."
Not all the details were laid out, but what we do know is that the Texas Ranger features 20-inch wheels, a two-tone color arrangement (white and silver metallic), leather seats, and many Texas Ranger badges scattered around both inside and outside of the truck.
It was hinted that Ram might be turning the concept truck into an actual production model, but confirmation about whether that will definitely take place — as well as how much it will cost and when it will debut — weren't provided.
SOURCE: The Detroit News